Joseph Maltimore
Jerseyville | Sunday, December 11 2022 |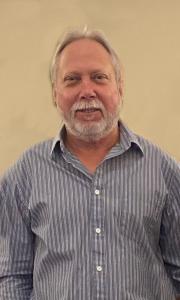 Joseph Allen Maltimore, 61, died at 3:00 p.m., Sunday, December 11, 2022, at DePaul Hospital in Bridgeton, Missouri.
He was born on June 11, 1961, in Bridgeport, Connecticut, and was the son of the late Howard and Mary (Hewlett) Maltimore.
Joe married the former Deborah Hazelwonder on May 16, 1998, in Jerseyville, and throughout their 24 years of marriage, they were blessed with many wonderful memories shared together with their family.
Joe was employed as a Laborer with Labor Local 218 and in his spare time, enjoyed surrounding himself with the company of friends, oftentimes with an ice-cold beer in hand. He also enjoyed fishing and had a passion for cars, he enjoyed attending car shows, working on his Nova, and could often be found cruising around in his green truck. The holidays were also very important to Joe, and he looked forward to decorating the family's home for the occasion.
Surviving is his wife, Debbie Malitmore of Jerseyville; two daughters, Rochelle and Raeann Maltimore, both of Jerseyville; a grandson, who Deb and Joe have lovingly raised, Krew; a sister and brother-in-law, Candy and Larry Collard of Pittfield; a brother and sister-in-law, Mike and Patty Maltimore of Jerseyville; as well as his mother-in-law, Sharon Hazelwonder of Jerseyville.
In addition to his parents, he was preceded in death by his father-in-law, Charles Anthony "Tony" Hazelwonder, and a niece Haley Hazelwonder.
Memorial Visitation will be held from 4 to 7 p.m., Saturday, December 17, 2022, at Crawford Funeral Home in Jerseyville.
For those desiring, memorials may be given to St. Francis/Holy Ghost Catholic School or his grandson, Krew, in care of the funeral home.
Private interment will take place at Oak Grove Cemetery in Jerseyville.
Memories may be shared with the family by visiting www.crawfordfunerals.com.
Obit Provided By:
Crawford Funeral Home