John Long
Godfrey | Friday, January 28 2022 |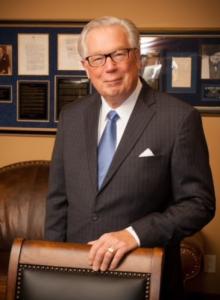 John Thomas "Tom" Long, 71, passed away on the morning of January 28, 2022, at home surrounded by, and in the care of, his loving family.
Born May 3, 1950, in Kankakee, Illinois, he was the oldest son of Virginia (Fransden) and John "Jack" D. Long. Tom married Robin L. (Barton) Long on March 10, 2001 and she survives.
In addition to his wife, Tom is survived by daughters, Margaret Long Kohl (Mike Kohl and children Charlotte, Barrett and Louis), Erin Long Mays (Joe Mays and children Marion, Elsie and John) and Emma Long; former wife, Virginia M. Long; brothers, Mike (Suzanne) Long, Dennis (Anne) Long, and Jeff (Diane) Long; sisters, Mary Jo (John) Snyder and Mary Beth (Terry Siefert) Collier; numerous nieces, nephews, great nieces, great nephews, brother-in-law, Ron (Cheryl) Barton and sister-in-law, Rhonda (Patrick) Linders. He was preceded in death by his parents, Jack and Virginia; brother, Stephen Long; his niece and goddaughter, Jacqueline "Jackie" Long; brother-in-law, Michael Collier; his mother and father-in-law, Lawrence and Martha Barton; and nephew, Joshua Condellone.
Tom earned his B.S. in Business and Accounting from Eastern Illinois University, his J.D. from Southern Methodist University School of Law and his C.P.A. from the University of Illinois. He proudly served in the United States Army. Tom served as a Law Clerk for the United States Dept. of Justice and Locke, Purnell, Laney & Neeley, P.C. He was a Tax Specialist with Coopers & Lybrand, CPAs. He served as Madison County Assistant State's Attorney under both Don Weber and William Haine. He was C.E.O. & Vice Chairman of Argosy Gaming Company, Chairman of the Board & Principal Shareholder of First National Bank of Grant Park & First Community Bank of Godfrey. He was a member of the White House Advance Office, Member of the Presidential Inaugural Commission for 2001 Bush/Chaney Inauguration, Member of Bush-Cheney 2000 Advance Team, Site Representative for Bush-Cheney 2000 Victory Train Tour, selected as one of 22 electors of the Electoral College of the Republican Party for State of Illinois, served as Lead Advance Representative for former President George W. Bush to Principia College, Delegate to the 1988 Republican Convention – Hosted President George H. W. Bush in Madison County, Illinois, for 1988 Lincoln Day Dinner & September 1988 Campaign Rally in Alton, and served as Madison County Republican Chairman from 1986 to 1991.
Tom was licensed to practice law in Illinois and Missouri. He was a partner with Farrell, Heil, Long & St. Peters, P.C., then Farrell and Long, P.C., Of Counsel with Farrell, Hunter, Hamilton & Julian P.C. and currently Of Counsel with Sandberg Phoenix & von Gontard, P.C. Tom was a founding member of Sigma Chi Fraternity at Eastern Illinois University (Significant Sig – 2017), Illinois State Bar Association, Madison County Bar Association, Alton-Wood River Bar Association, Chicago Bar Association, Illinois CPA Society, Illinois Community Bankers Association, Southern Illinois Employers Association, OSF St. Anthony's Health Center Board of Directors, and Southwestern Illinois Growth Association. Tom was a member of Vaughn Hill Church of Christ.
Graveside services will be held at 9:30 a.m. Saturday, February 5, 2022 at Sunset Hills Cemetery, 50 Fountain Drive, Glen Carbon, IL with full military honors. Visitation and memorial service will follow at the Vaughn Hill Church of Christ, 662 South Bellwood Drive, East Alton, IL with visitation from 11:00 a.m. until 2:00 p.m. and memorial service beginning at 3:00 p.m. Gent Funeral Home is in charge of arrangements.
In lieu of flowers, memorials may be made to the Jackie Long Foundation, c/o Dennis and Anne Long, 312 Indian Hills Court, Rantoul, Illinois 61866. Online guestbook and information may be found at www.gentfuneralhome.com
Obit Provided By:
Gent Funeral Home