John Lawrence Wardein
Alton | Wednesday, August 13 2014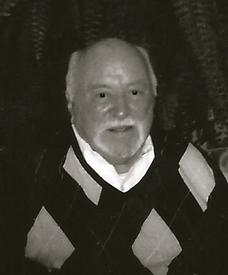 John Lawrence Wardein was born October 27, 1928 in Alton, Illinois. His parents were Lawrence Anthony Wardein and Dorothy Theresa Schmeider Wardein. John attended St. Mary's Parochial School, Marquette Catholic High School, and graduated magna cum laude from Parks College of Saint Louis University in 1950.

During the Korean War, John was assigned to the First Guided Missile Support Battalion at White Sands Proving Grounds, New Mexico, firing upper atmosphere research vehicles and several other prototype rockets. His principal assignment was to write reports for the Pentagon. This esteemed group of rocket scientist soldiers were derisively dubbed "The Broomsticks" by their old-school company commander.

In 1953, John returned to McDonnell Aircraft Company, but now in the Missile Division Preliminary Design Group. He left to join the Brothers of Holy Cross, just prior to working on the Mercury capsule used in the first manned spaceflights. In November 1956, John entered the Trappist monastery in Huntsville, Utah and took the name of Frater Maurice in honor of the first abbot there. His love of singing resulted in assignment, under obedience, as chief cantor.

After leaving the monastery in March, 1962, John joined the Peace Corps and went to Gujarat, India, to teach engineering at Polytechnic. Returning from India in 1964 John spent one month touring the Soviet Union and two months touring Europe.

As a field engineer for Allis-Chalmers Compressor Division, his assignments were largely in Texas, Mexico, and New York State, where he met his first wife, Janet Clark. They were married July 1, 1967, and moved to Olean, New York, where John was a project engineer for Dresser-Clark, a manufacturer of large machinery for refineries and gas pipeline companies. They raised two children, Jennifer and Andrew, in the Olean-Allegany area.

After Janet's death on June 30, 2001, John moved to Ferndale, Washington. On May 18, 2004 he married Evelyn Willett, whom he had known since 1950. They enjoyed touring and living in the Northwest until Evelyn passed away on March 7, 2009.

John is survived by his son Andrew of Irvine, California; daughter, Jennifer Thomas of Lansing, Kansas; sisters Loretta Van Buren of Godfrey, IL, Dorothy Huggins of Saint Louis, MO, Betty Brown of Saint Louis, MO and Charlotte Enterline of Santa Maria, California; grandchildren Delaney and Bricen Thomas as well as many nephews and nieces.

Funeral Services for John will be held at St. Mary's Catholic Church in Alton, IL on Saturday, August 23 at 10:00 a.m. His ashes will be inurned in Allegany, New York, and St. Joseph Cemetery in Alton, Illinois

Memorials may be made to Saint Mary's Church of Alton, Illinois or Holy Trinity Abbey in Huntsville, Utah.
Staten Fine Funeral Home is in charge of local arrangements.
Online condolences and guestbook may be found at www.staten-fine.com
Obit Provided By:
Staten, Fine & Burke Funeral Home