John Bosché
Warner, NH | Wednesday, July 14 2021 |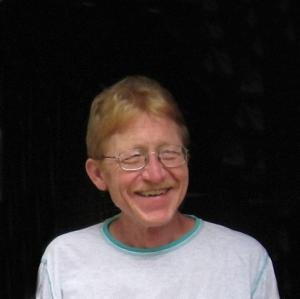 John G. "Greg" Bosché, age 69 of Warner, NH, died Wednesday, July 14, 2021, in Sutton, NH.
He was born on Tuesday, April 8, 1952, in Saint Louis, MO, the son of Walwin and Dollora (nee Genre) Bosché.
He married Barbara Hoffman who survives.
Greg was born in St. Louis, MO; grew up in Highland, IL graduating from Highland High School in 1970 and attending Elmhurst College in Elmhurst, IL. As a teenager, Greg enjoyed the outdoors and helping out on the relatives' farms south of Highland. He dreamed of being a farmer one day. He worked for a while on barges on the Illinois and Mississippi Rivers before moving to New Hampshire. Greg loved New Hampshire and it became his beloved home until his death. He had various jobs there, including driving a snowplow for the town of Bradford and operating and maintaining the production equipment for The County Press. After he retired, he and his wife traveled in their RV to visit friends and relatives and to see the country. He was smart, funny, patient, sweet, and could usually figure out how to fix most anything. He was a loving husband, brother, son, uncle, and friend.
Survivors include: Spouse - Barbara Hoffman, Warner, NH; Sister - Barbara (Erik Van Vieck) Bosché, Lawrence, KS; Sister - Carol (James Wasmuth) Bosché, Indian River, MI; Sister - Marie (Randy Sharer) Bosché, Normal, IL; Sister - Nancy A. (David Stewart) Hegge , Mission, KS; Aunt & Uncle - Mary Lou & Loni Douglas, Jefferson City, MO; Niece - Suzanne (Tim Hill) Southard; Niece - Molly (Chris Barbee) Sharer-Barbee; Niece - Haley Van Vieck; Nephew - Grady (Emily Serafin) Southard; Nephew - Alex Van Vieck; Nephew - Ben Wasmuth.
He was preceded in death by: Father - Walwin J. Bosché - Died 11/05/1997; Mother - Dollora J. Bosché, nee Genre - Died 12/19/2010; Sister - Joanne Bosché - Died 10/17/2014; Sister - Infant; Nephew - Andy Southard.
Arrangements are being handled by Spengel-Boulanger Funeral Home in Highland, IL.
Private Graveside Service will be on Thursday, October 7, 2021.
Interment will be at Highland City Cemetery in Highland, IL.
Memorial contributions may be made to New Hampshire Food Bank or an animal shelter of your choice.
Obit Provided By:
Spengel-Boulanger Funeral Home