John E. Metzler
Godfrey | Sunday, June 1 2014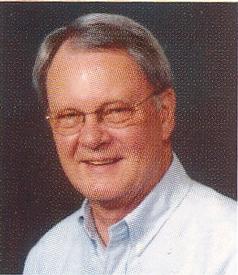 John E. Metzler, 73, died at 4:45 am Sunday June 1, 2014 at Alton Memorial Hospital after a courageous battle with cancer.
He was born in Alton and was the son of John E. and Mary (Mendle) Metzler Sr.
John married Carol A. Jun on November 6, 1965 at Ss. Peter and Paul Catholic Church in Alton and she survives.
He graduated in 1958 from Marquette Catholic High School and after graduation he joined the U.S. Army. His military service as an Army Specialist included 3 years in Germany. After his honorable discharge in 1964, he began work at Amoco Oil Company and enjoyed 35 years of service. He retired in 1996 and until recently was employed with Paul R. Lauschke and Associates as a Real Estate Agent. He was also an avid St. Louis Cardinal Baseball fan and was a loyal supporter of the 5A's Humane Society.
In addition to his wife, Carol, he is survived by his brothers and sisters-in-law, Richard & Linda Jun, David & Marilyn Fitzgerald, and Monica Harris Jun. He also leaves behind several nieces and nephews, Scott & Ali Jun, Christopher Jun and Patrick Jun, Jill & Mike Gernigin, Daniel Jun, Will Jun and Brian & Crystal Fitzgerald. Also surviving are great nieces and great nephews, Taylor, Jacob, Dominic, Gabrielle, Madelyn and Luke Gernigin, Jude Jun and Timothy Fitzgerald. He will be especially missed by his canine companion, Tramp.
John was preceded in death by a brother-in-law, Steven Jun.
Visitation will be from 10 am to 12 pm Wednesday June 4, 2014 at Ss. Peter and Paul Catholic Church where a Mass of Christian Burial will be held at 12 pm with Monsignor Kenneth Steffen celebrant.
Burial will follow at St. Patrick's Cemetery in Godfrey.
Memorials may be made to the 5A's Humane Society.
The Elias, Kallal, and Schaaf Funeral Home is in charge of arrangements.
Obit Provided By:
Elias, Kallal & Schaaf Funeral Home