John Poeling
Edwardsville | Wednesday, September 29 2021 |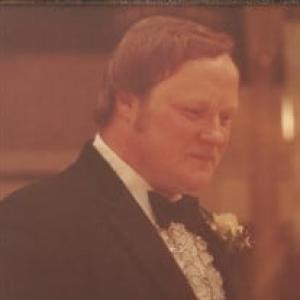 John C. Poeling, age 73, of Edwardsville, passed away on Wednesday, September 29, 2021, at his residence. He was born October 25, 1947, in Alton, Illinois, the son of the late Clarence & Mildred (Wagener) Poeling.
From the time he was a child; John had model trains and kept up the hobby as an adult. Model trains were his hobby and as a teenager, trains became his employment. He began his career of 43 continuous years with the Illinois Terminal Railroad and retired from the Norfolk Southern Railroad.
John is survived by his wife of 39 years Judy C. (Burk) Poeling, whom he married on July 3, 1982, at St. Boniface Catholic Church in Edwardsville. He is also survived by his sister Mary Poeling of Wood River; a niece, Laura Wiegand of Bethalto, and his brother-in-law Richard Wiegand of Bethalto. He was also preceded in death by a sister, Helen Wiegand; and his mother & father-in-law, John & Carol Burk.
John was a member of St. Boniface Catholic Church in Edwardsville. He & Judy enjoyed camping, and for 15 years they served as volunteers and camp hosts at Beaver Dam State Park.
A visitation will be held from 4 p.m. to 6 p.m. on Monday, October 4, 2021, at St. Boniface Catholic Church, followed by a funeral mass at 6 p.m. on Monday at St. Boniface with Fr. Michael Meinhart. Interment will be at 11 a.m. on Tuesday, October 5, 2021, at Valley View Cemetery in Edwardsville.
The family request memorials to Heartland Hospice or Masses. Condolences may be expressed online at weberfuneralhome.com.
Obit Provided By:
Weber & Rodney Funeral Home