Jimmie Bone
Edwardsville | Sunday, July 17 2022 |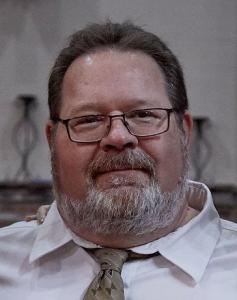 Jimmie Don Bone, born August 29, 1966 at Scott Air Force Base near Belleville, IL, passed peacefully on Sunday, July 17, 2022 at Barnes Hospital in St. Louis, Missouri. He was diagnosed with appendix cancer (stage 4) in June 2020 and fought every day to continue doing the things he loved with his friends and family.
Who was Jim Bone: Husband, father, son, brother, nephew, uncle, cousin, soccer coach, comic collector, Sigma Pi fraternity brother, bandmate, guitarist, music aficionado, D&D and Magic The Gathering player, instructional designer, adjunct faculty member, podcaster, whiskey connoisseur, pork steak guru, curator of libraries, avid reader, essential teammate for trivia nights, lover of Thanos, social butterfly, sports enthusiast, and friend to everyone he met.
Please join us in celebrating Jim's life at a blowout birthday bash on Sunday, August 28, 2022. Our friends Justin and Hillary McLaughlin have generously offered to host the event at their venue, Mac's Family Fun Time, 13229 US 40, in Highland, IL from 3-9pm. Expect a stroll down memory lane accompanied by his favorite music, pizza, soda, ice cream sundaes, gourmet popcorn sampling and free arcade play.

We're looking to collect any pictures you may have of Jim throughout his life to make picture boards and a slide show. Please share the pics on the Facebook Event page Bone's Blowout Birthday Bash. We hope to see you there!
* Jim's family tree is listed in ancestry.com.