Jessie Highfill
Brighton | Friday, July 21 2023 |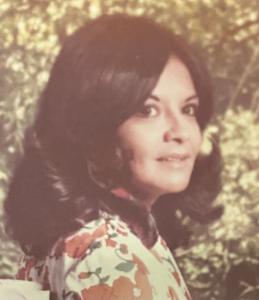 Jessie Marie Highfill, 90, passed away 10:53 am, Friday, July 21, 2023 at her residence.
Born September 15, 1932 in Alton, she was the daughter of Tadeo and Vera (Andreade) Marin.
She had worked as a dispatcher for M.R.S. before retiring.
In 1957 she married Keith Highfill in Wood River. He survives.
Surviving also are two sons, Greg Highfill of Bunker Hill, Danny Siebold of Alton; six grandchildren; four great-grandchildren; two sisters, Patty Dickerson and Connie Peacock both of Alton; and several nieces and nephews.
She was preceded in death by her parents; a daughter, Helena Buie; brother, Clyde Dickerson; and sister, Lucy Beets.
A Celebration of Life Memorial will be held Sunday, August 6 from 12-4 pm at the Alton VFW Post 1308, 4445 N. Alby St, Alton, IL.
Marks Mortuary in Wood River in charge of arrangements.
Obit Provided By:
Mark's Mortuary