Jerome Vonderheidt
Brighton | Thursday, June 16 2022 |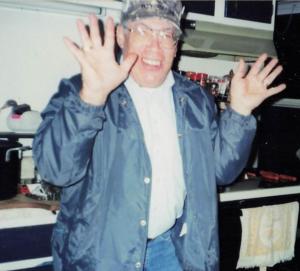 Jerome T. Vonderheidt, 83, of Brighton, passed away on Thursday, June 16, 2022, at St. Anthony's Medical Center in Alton.
He was born on January 3, 1939, in St. Louis, the son of the late Talford and Ilah (Wood) Vonderheidt.
Jerome married Maurine Knigge on June 5, 1965, in Festus, MO. She preceded him in death on November 13, 2021.
He served our country in the United States Army from 1958 to 1961. He was a group leader in the shipping department at Olin for 38 years. Jerome was an administrator for the Carpenters Union for 27 years. He was a faithful member of Faith Lutheran Church in Godfrey, the FBI Car Club, and was heavily involved in the Brighton Boy Scout Troop 39. He and Maurine were also active with Meals on Wheels for 25 years.
Jerome is survived by three children, Natalie (Todd) Garrison of Rosewood Heights, Jerome (Dody) Vonderheidt of Brighton, and Teresa (Rob) Leggett of Medora; grandchildren Steve (Terry) Garrison, John Garrison, Greg Garrison, Laura Retzer, Elizabeth Retzer (Paul Stewart), Zach Retzer, Nicky Vonderheidt, Hannah (Alex) Burnett, Gerri Ann (Jake) Geoghagan, Deric (Brittany) Vonderheidt, Destiney Vonderheidt, Brett Leggett, Matthew Lahey, Shelby (Glenn) Peterson, Diane (Ryan) Baumgartner, Jacob (Ashley) Leggett, Rachel Lahey (Wade McGee), Brandy (Joseph) Croquart, Karlena Lahey, and Whitney Lahey; great grandchildren Drake, Lindze, Haidn, Magnus, Emma, Aubrey, Madison, Rylee, Karter, Kynsley, Roland, Brooklynn, Jerry, Ayden, Zoey, J.J., Sandra, Sophia, Evan, Ryan, Aubrey, Sophia, Celia, Glenn, Chase, Bailey, Kylie, Emmalyn, Zoey, Emmett, Easton, and Eliza; sisters Dorothy (Clifford) Link and Sally (Rick) Luker; numerous nieces and nephews.
He was preceded in death by his parents, Talford and Ilah; wife Maurine; sisters Joann (Ted) Gibbs and Mary Helen Vonderheidt; brother James (Sharon) Vonderheidt.
Visitation will be held from 5 pm to 8 pm on Tuesday, June 21, 2022, at Faith Lutheran Church in Godfrey.
The funeral service will be held at 10 am on Wednesday, June 22, 2022, at Faith Lutheran Church in Godfrey.
Memorials may be made to Faith Lutheran Church.
Burial will follow at Fosterburg Cemetery.
Condolences may be left online at www.andersonfamilyfuneral.com.
Obit Provided By:
Anderson Family Funeral Home