Jeri Marxman
Alton | Wednesday, August 17 2022 |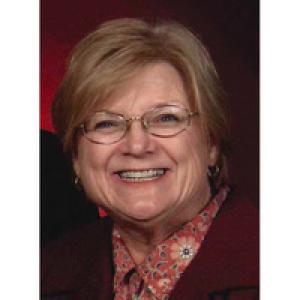 Jeri (Parrish) Marxman, 76, of Springfield, IL, formerly of Dawson, IL passed away Wednesday, August 17, 2022, at The Bridge Care Suites, Springfield, IL after a long respiratory illness. Jeri was born in Alton, IL on April 11, 1946, the third of four daughters of LaVerne (Hap) Parrish and Jessye (Maple) Parrish.
She graduated from Alton High School in 1964. She earned her Bachelor's and Master's degrees at the U of I and SIU-C, respectively. Jeri was an Educator for 38 years for the U of I Extension Services from 1971 to 2009. She was an Extension Specialist in Public Affairs/Public Policy Education and Director, of Community and Economic Development Programs. She served on the IL Arts Council for many years. In retirement, she served on the board of her local library.
Jeri married Larry Marxman, formerly of Effingham, IL, in 1982. He predeceased her in 2020. Also predeceasing her were her parents; two sisters, Joyce (Bill) Swafford of Sapulpa, OK and Janet Todd of Bethalto, IL; and nephew, Christopher Todd of Bethalto, IL.
Surviving are sister, Joan Parrish of Chicago; niece and caregiver, Amy Todd of Springfield; stepson, Brian Marxman of Effingham, IL; stepdaughter-in-law, Jill Marxman of Effingham; two step-grandchildren, Abby and Cole Marxman of Effingham; two brothers-in-law, Robert (Bernetta) Marxman of Effingham, IL and Merrill Marxman of La Porte, IN; and numerous nieces, nephews, great-nieces, and great-nephews.
Graveside services will be held on Tuesday, August 23, 2022, at 11:00 a.m. at Immanuel Lutheran Cemetery on Dutch Lane in Effingham. Visitation will be held from 10:30 a.m. – 11:00 a.m. Tuesday at the cemetery before the service. Services at Immanuel Lutheran Church in Riverton, IL will be held at a later date. Services are in the care of Johnson Funeral Home in Effingham.
Memorials may be made to Immanuel Lutheran Church in Riverton, IL, or your favorite organizations, or perform an act of kindness in Jeri's honor. Online condolences may be shared at www.johnsonandsonsfh.com