Jeffrey Brinkman
Jerseyville | Wednesday, May 10 2023 |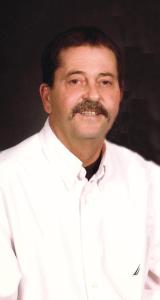 Jeffrey Eugene Brinkman, 62, passed away at 8:12 a.m., Wednesday, May 10, 2023 at his residence.
He was born on July 10, 1960 in Jerseyville and was the son of the late Narvin and Judith (Hays) Brinkman.
A lifelong resident of Jersey County, Jeff graduated with the Class of 1978 from Jersey Community High School. He had an outstanding career in Real Estate and finally found his passion working for the United States Postal Service, retiring in 2022.
He married the former Karen Neal on December 18, 1992 at Hope Lutheran Church in Jerseyville, and throughout their 30 years of marriage they celebrated life's up and braved life's down together as one.
Jeff's passions included classic cars, tinkering with cars, his fur babies and playing in a band along his brother, Cris. His greatest joy, however, was spending time with his grandkids. Whether it was time spent fishing or sitting on the hilltop talking about life, his grandkids were his number one passion and he adored them all immensely.
Surviving are his wife, Karen Brinkman of Jerseyville; five children, Brian (Christa) Dunsing of Jerseyville, Mike Williamson of Clarksville, Tennessee, Kristin (Rod) Rodriguez of Clarksville, Tennessee, Heidi O'Neal of Jerseyville and Georgia (Jeff) Hansen of Wood River; ten grandchildren, Nate (Kari) Alderfer of Greenfield, Jacob (Jass) Hansen of Jerseyville, Katie (Jeremy) Schmieder of Dow, Nick O'Neal who is stationed in Alaska with the United Sates Army, Amanda (Jacob) Bailey of Clarksville, Tennessee, Emily (Nick) Bilbrow of Clarksville, Tennessee, Tori (Terrell) Noyes of Chattanooga, Tennessee, Marina (Jonathon) Rodriguez of Asheville, North Carolina and Brock and Bren Dunsing of Jerseyville; along with several great grandchildren who he enjoyed taking to the gas station from candy bars and chips.
He was preceded in death by his parents, Narvin "Gene" and Judy Brinkman; a brother, Cristopher Brinkman; his great granddaughter, Danika Claire Alderfer; a special aunt, June McIver; as well as his father in-law and mother in-law, Clifford and Vera Neal.
Graveside services will be conducted at 2 p.m., Friday, May 26, 2023 at Noble Cemetery in Otterville. Immediately following, a Celebration of Life will take place at Jeff's favorite watering hole, the Do Drop Inn, 15281 State Highway 109, Dow, IL 62022.
In honor of Jeff's love for animals, memorials may be given to Wild Life Tree House or to Riverbend Humane Society, in care of Crawford Funeral Home, 1308 State Highway 109, Jerseyville, IL 62052, who has been entrusted with arrangements.
Memories may be shared with the family by visiting www.crawfordfunerals.com.
Obit Provided By:
Crawford Funeral Home