Jean Nenninger
Glen Carbon | Friday, September 24 2021 |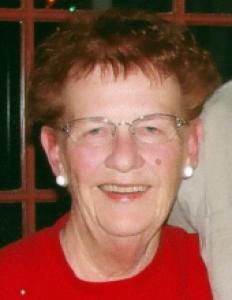 Jean M. Nenninger, 83, of Glen Carbon, Illinois passed away at 2:45 p.m. on Friday, September 24, 2021, at Anderson Hospital in Maryville.
She was born December 25, 1937, in Highland, Illinois, a daughter of the late Lloyd and Alma (Hirsch) Heim. She married Robert F. "Bob" Nenninger on June 19, 1987, in Edwardsville and he passed away on June 28, 2014. Jean retired from Madison County Circuit Clerk's office after over 20 years of dedicated service as a clerk. She enjoyed reading and her days of traveling and will be remembered for the love and special times shared with her family and friends.
She is survived by four children, Kevin Reynolds of Maplewood, Missouri, Tammy Martin of St. Louis, Missouri, Scott Reynolds and wife, Louise Occean-Reynolds of Glen Carbon, Illinois and Barry Reynolds of Highland, Illinois; seven grandchildren, Abby Reynolds, Lloyd Reynolds, Sierra Davison, Joseph Davison, Melissa Davison, Ashley Reynolds, and Zachary Reynolds; five great-grandchildren, Jeremiah Taylor, Cayden Davison, Aaliyah Reynolds, Drayke Reynolds, and Ariyana Pino; two brothers-in-law, Chuck Nenninger and wife, Debbie Nenninger of Cape Girardeau, Missouri and Chris Nenninger of Marquand, Missouri; a sister-in-law, Sr. Richarda Nenninger SSND of St. Louis, Missouri; other extended family and friends.
In addition to her beloved husband and parents, she was preceded in death by two sons, Dana Reynolds and Joseph Reynolds, and a son-in-law, Charles Martin.
In celebration of her life, visitation will be at Irwin Chapel, 591 Glen Crossing Road in Glen Carbon on Thursday, September 30, 2021, from 11 a.m. until the time of funeral service at 12:00 noon with Father Jeff Holtman officiating. Burial will follow at Jefferson Barracks National Cemetery in St. Louis. Memorials may be made to a charity of one's choice and may be accepted at the funeral home. www.irwinchapel.com
Obit Provided By:
Irwin Chapel Funeral Home