Jarod Grobelny
Kansas City, Mo. | Wednesday, April 12 2023 |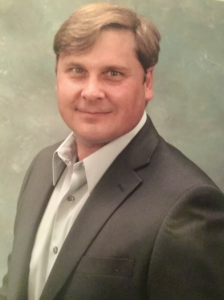 Jarod Anton Grobelny, 48, of Kansas City Missouri passed away on April 12, 2023.
Jarod was born on May 20, 1974 in Mattoon, Illinois. He grew up in Edwardsville, Illinois and after graduating high school he pursued a degree in engineering. He attended Rolla and transferred to the University of Miami in Florida. He received his degree in engineering and business. He moved to Chicago to work for Motorola. He had a career of over 20 years with Motorola Solutions as Senior Manager of Global Sales Operations. His work allowed him to work in Chicago and from his home in Kansas City as well as world travels. While living in Kansas City with his former wife he was blessed with the pride of his life, a son Max, age 9. For enjoyment he loved all things electronic. His gadgets included sophisticated drones, airplanes,boats and cars and frequently he helped others resolve their electronic problems. He was a proud supporter of NRA and the police departments. He was fond of police ride-a-longs, exploring Alaska and car racing especially his own Corvette. Most importantly he cherished his time with Max.
Jarod was preceded in death by his father, Stan Grobelny, and his grandparents Paul and Mary Grobelny, and Dr Anton and Eva Dippold.
He is survived by his mother, Bianca (née) Dippold Stavely and his stepfather Bill Cordell Stavely of Bethalto, Illinois and Dover, Tennessee; as well as extended family and many friends .
A Celebration of Life will be held at a later date.