Janice Woodard
Granite City | Friday, January 28 2022 |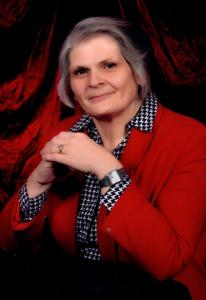 Janice A. Woodard, 67, of Granite City, IL died on Friday, January 28, 2022, at her home.
She was born on October 25, 1954, in Granite City, IL to James and Nola (Underhill) Scarborough.
Janice married Larry "Keith" Woodard in Granite City, IL on November 18, 1977, and they were married for 44 years.
The loving wife and mother was a member of the Christ Gospel Church in Granite City, IL where she wore many hats in her years there. Janice was a Sunday School superintendent, teacher, youth leader, and church event organizer. She enjoyed singing and had been a member of The New City Singers. Janice was an amazing wife, mom, nana, and friend who will be greatly missed.
Besides her husband Keith, Janice is survived by a daughter and a grandchild.
Janice is preceded in death by her parents and a brother, Henry Barrow.
Visitation will be from 4:00 p.m. until 7:00 p.m. on Wednesday, February 2, 2022, at Wojstrom Funeral Home & Crematory in Granite City, IL. The funeral service will be at 10:00 a.m. on Thursday, February 3, 2022, at the funeral home. Burial at St. Johns Cemetery in Granite City, IL will be at a later date
Online guestbook and obituary available at www.wojstom.com
Obit Provided By:
Wojstrom Funeral Home & Crematory Inc