Janet Denson
Granite City | Monday, September 27 2021 |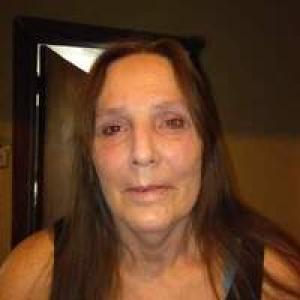 Janet Marie Denson, 57, of Granite City, IL, passed away at 7:40 p.m. Mon. Sept. 27, 2021, at Gateway Regional Medical Center in Granite City.
She was born June 18, 1964, to the late James & Joyce (Love) Denson.
Janet loved to garden and fish.
She is survived by a daughter: Sonya (Jimmy Poe) Genovese; a son: Dustin Denson; 11 grandchildren; 4 great-grandchildren; her step-father: Roger Dale Clements Sr.; 5 sisters: Sharon Norton, Kathy (Mark) Hornsey, Kay Bopp, Elain Denson, Gina Denson, and Wendy Denson; her companion: Ken Smith all of Granite City; her dear lifelong friend: Tina Million; and many nieces and nephews.
In addition to her parents, she was preceded in death by 2 children: her twins, Jamie Lee and Amy Michelle Denson; and siblings: Tom Bridges, Deborah Copeland, Roger Dale Clements Jr. Danny Huebner, and Jimmy Denson.
Cremation arrangements with online information and guestbook through Wojstrom Funeral Home & Crematory may be found at www.wojstrom.com.
Obit Provided By:
Wojstrom Funeral Home & Crematory Inc