Jane Lockridge
Granite City | Monday, February 7 2022 |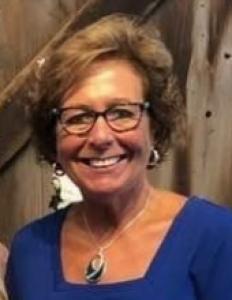 Jane Ellen Lockridge, 63, of Granite City, Illinois passed away at 8:30 a.m. on Monday, February 7, 2022, at her home.
She was born October 26, 1958, in Granite City, a daughter of the late Dominic and Esther (Petrovich) Greco. She married Vernon G. Lockridge o April 30, 1983, in Granite City and he survives. Jane loved her days of fishing, being outdoors, and attending concerts through the years. She was always smiling, caring for others, and making others laugh with her humor. She was a devoted wife and proud and loving mom to her boys and cherished her pets.
In addition to her beloved husband of 38 years, she is survived by her two sons, Russell Lockridge of Granite City and Ryan Lockridge, and fiancé, Meagan Radloff of St. Louis, Missouri; two brothers and a sister-in-law, Michael Greco of Edwardsville and Thomas Greco, M.D. and Sue Ann Greco of University City, Missouri; several nieces; other extended family and friends.
In addition to her parents, she was preceded in death by her sister and brother-in-law, Susie and Mike Gavin.
In celebration of her life, visitation will be at Irwin Chapel, 3960 Maryville Road in Granite City on Thursday, February 17, 2022, from 5:00 p.m. until the time of memorial service at 7:00 p.m. with Reverend Sharon Autenrieth officiating. Memorials may be made to the American Cancer Society or to the Granite City APA and may be accepted at the funeral home. www.irwinchapel.com
Obit Provided By:
Irwin Chapel Funeral Home