Jane Sommer
Maryville | Thursday, January 20 2022 |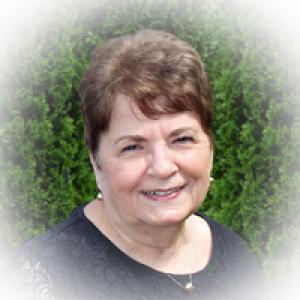 Jane B. Sommer, age 80 of Maryville, IL, born July 31, 1941, in East St. Louis, IL, passed away peacefully on January 20, 2022, with her husband by her side.
Jane was the loving daughter of Earl and Verta (nee Schneider) Beasley, and sister to Shirley Eckert, all of whom predeceased her.
She is survived by her husband of 61 years, Richard B Sommer; three children: Gregory (Deanne) Sommer of Glen Carbon, IL, Joan (Craig) Hackett of Edwardsville, IL, and Gary (Jean) Sommer of Glen Carbon, IL; six grandchildren: Alexander Sommer, Amber Sommer, Rebecca Hackett, Grace Hackett, Joseph Sommer, and Maggie Perkins.
Jane and her husband, Rich, were married on July 14, 1960, when she was only 18. Rich was in the Air Force and they moved 10 times in 8 years. Jane raised a wonderful family, always taking care of herself last.
Jane loved all sports, including high school, college, and professional. She never missed an opportunity to attend her grandchildren's sporting events, recitals, and concerts. She felt blessed that her children and grandchildren lived within 15 minutes. Many holidays were spent together, often at Grandma's house. Everyone felt welcome at Grandma Jane's home. She was a great cook and homemaker. Her warmth, love, and laughter will be missed by all who were blessed enough to know her.
Memorial visitation will be 9:00 a.m. to 11:15 a.m. on Thursday, January 27, 2021, at Barry Wilson Funeral Home, 2800 N. Center Street, Maryville, IL 62062.
Memorial mass will be at 11:30 a.m. at Mother of Perpetual Help Catholic Church, 200 N. Lange Ave, Maryville, IL with Father Rob Johnson celebrant. Luncheon will immediately follow at Ravanelli's in Collinsville.
A private burial will take place at Jefferson Barracks National Cemetery, St. Louis, MO at a later date.
Memorials may be made in Jane's honor to Mother of Perpetual Help or Edwardsville Foundation Wings of Hope and will be received at Barry Wilson Funeral Home, 2800 N. Center Street, Maryville, IL 62062.
Obit Provided By:
Barry Wilson Funeral Home & Cremation Services