James "Jim" Edward Craig, Sr.
Bethalto | Tuesday, September 7 2021 |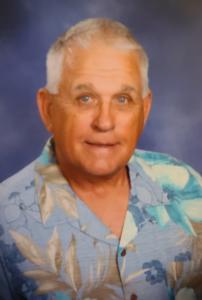 James "Jim" Edward Craig Sr., age 74, of Bethalto, IL, left his earthly home at 3:35 p.m. on Tuesday, September 7, 2021, with his loving family by his side. Jim was born on October 30, 1946, in East St. Louis, IL, a son of the late Cyril Craig and Lura Bell (Adams) Craig.
Jim was a United States Army veteran who proudly served his country with honor. On August 6, 1966, Jim married Mary Snell, the love of his life in Madison, IL. Jim had previously worked for Donley Pipe & Supply for many years. He then went to work for U.S. Steel, retiring as a craneman after many years of dedicated service. He was an outdoorsman who loved going hunting and fishing. His greatest joy was spending time with his family. Jim loved life, he loved to laugh, but most of all he loved his family. He will be dearly missed by all who knew and loved him.
Dad was a servant of Christ and never missed an opportunity to witness to people. He had such a close relationship with his brothers Robert and Bill and sister Bonny and their spouses. He and my mom celebrated 55 years this year, they grew up together, they are one, their love is something to behold. Her brothers and sister were kids when he came into the picture and they loved him greatly. We are a close-knit family. There isn't one of us not affected by this loss. We are all hurting and worried for each other. We are all honored to have known such a great man; full of kindness and smiles, the heart of a saint, and a fun sense of humor. He was a man who never completely grew up. He loved playing Pokémon. He loved us and we will love him always and eternally.
He is survived by his devoted wife, Mary Craig of Bethalto, IL; adoring daughter, Lori (Mike "his fishing partner") Novosel and loving son and favorite gaming buddy, Jimmy Craig, both of Bethalto, IL; proud grandpa to Mackenzie (boyfriend, Aaron) Bishop, she is his little frog, Pokemon partner of Bethalto, IL; dear siblings, Bonny (Al) Langston of Ozark, MO, Robert (Margaret) Craig of Brookport, IL and Bill (Verna) Craig of Ozark, MO; nieces, nephews, extended family and friends.
In celebration of his life, a private memorial service will be held at a later date.
Memorial donations may be given to St. Jude Children's Hospital or Granite City A.P.A.
Condolences may be expressed to the family online at www.irwinchapel.com.
Obit Provided By:
Irwin Chapel Funeral Home