James Harris
Alton | Friday, January 7 2022 |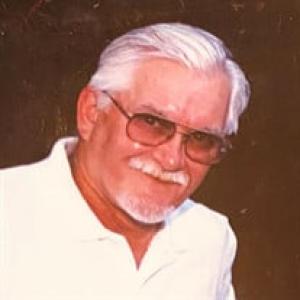 James G. Harris Jr. passed away on January 7, 2022, after a brief illness with his family by his side. He was born in Alton to James G. Harris Sr. and Dorothy R. (McConnell) Harris on December 5, 1939.
He is survived by his children: Greg Harris, Cathy (Tom) Collins, Scott (Gloria) Harris, Julie (Timmy) Glisson, Jeff (Lisa) Harris, Joseph Harris, Bernie (Kevin) Kappler, and Craig (Heather) Harris; his grandchildren: Sammie (Darryl) Mcelroy, Gabe (Abby) Delehanty, Amber (Joe) Almeter, Scotty Harris, Kelly Glisson, Timmy (Emilie) Glisson, Jonathon Harris, Vanessa Burke, Brennan, Joshua, Cooper and Wyatt Harris; 15 great-grandchildren; siblings Rita Voss, Julie (Phil) Castelli, Chris (Dick) Alford, Pam (Pete) McFarlane, Monica Harris, Mary Pat (Scott) Darr, Janet (Tom) Kane, Cindy (Mike) Slaughter, Jon (Jackie) Harris and Mark (Linda) Harris; along with numerous nieces, nephews, cousins, and friends.
In addition to his parents, he was preceded in death by his great-granddaughter, Kailey Almeter; brothers-in-law Jim Voss, Gene Peyton, Paul Moginot, Steve Jun, and Paul Vambaketes; and nephews Christopher Voss and Steven Moginot.
In celebration of his life, a Memorial Mass will be held at 11:00 a.m. on Saturday, January 15, 2022, at SS Peter & Paul Catholic Church in Alton. Father Jeff Holtman will officiate.
Memorials may be made to Issac's Rays of Hope in memory of Kailey Almeter or to SS Peter & Paul Catholic Church's Capital Campaign.
All are welcome to join the family for a luncheon following mass at Rolling Hills Golf Course.
Gent Funeral Home in Alton is in charge of arrangements. Online guestbook and information may be found at www.gentfuneralhome.com
Obit Provided By:
Gent Funeral Home