James LaBoube
Maryville | Friday, January 21 2022 |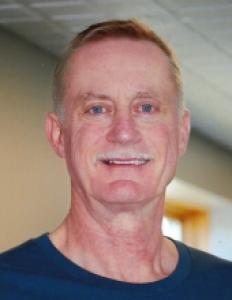 Jim would like all his friends, colleagues, and teams to know that he has moved on. He received an offer he couldn't refuse to be with his Savior and many friends and loved ones he hasn't seen in a long time. His new mission features 'Heavenly' golf, perfect pickleball courts, and a bassist dream of jammin' with all the greatest musicians. He left detailed instructions for his beloved wife and family to celebrate his completed mission here.

James D. LaBoube 66, of Maryville IL, moved on, on January 21, 2022, surrounded by loved ones. Mr. LaBoube was employed by Shop n Save for over 30 years retiring at age 55 and then enjoying time working for Memorial hospital and Stonebridge golf course. Many will remember him playing the bass with his friends in the bands Troupe, Second Wind, The Stand, and most recently the worship band at FBMaryville church or playing pickleball with One More Game Pickleball Club.

Mr. LaBoube was born on March 22, 1955, in Washington, Missouri. He was the third son of the late John E. LaBoube and Delvine G. (Heinlein) LaBoube.

He leaves behind his best friend and wife, Tresa whom he married on November 21, 2001, his beloved stepson Dillon Brasher (Elizabeth) of Eureka, Mo, and his very best buddies, Easton James and Bennett Michael.

Jim is also survived by 4 brothers; John LaBoube (Madelyn) of Houston Texas, Tom LaBoube (Mary) of Austin Texas, Tim LaBoube (Janie) of Decatur, Indiana, Ken LaBoube (Karen) of Alton, Illinois, and only sister, Sharon Wood of Alton, Illinois along with several cousins, nephews, and nieces.

Visitation will be at First Baptist Maryville from 10:00-12:00 Thursday, January 27 with a Memorial Service at 12:00.

In lieu of flowers, donations to the Colorectal Cancer Alliance will be accepted.

Condolences may be expressed to the family online at www.irwinchapel.com.
Obit Provided By:
Irwin Chapel Funeral Home