James Canton Terpening
Carrollton | Thursday, June 12 2014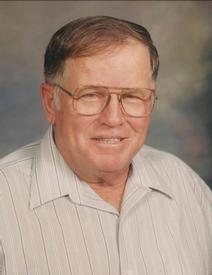 James Canton Terpening, 81, died at 4:02 p.m., Thursday, June 12, 2014 at St. Louis University Hospital.
He was born in Jacksonville on Dec. 12, 1932, the son of the late LeRoy and Mildred Irma (Mundy) Terpening.
He graduated from Jersey Township High School in Jerseyville, and with exception of a few years at Baughmann Manufacturing in Jerseyville, he has been engaged in farming his entire life.
He and his wife Carole lovingly raised their three children on their farm northwest of Kane, and have been very active with the Kane Baptist Church where Jim has served as both a deacon and a trustee.
He married the former Carole Berry on July 4, 1953 at the Kane Baptist Church, and she survives. Also surviving are two sons & daughters in laws, David & Robin Terpening of Kane, and Kenneth & Barb Terpening of Jerseyville; nine grandchildren & their spouses, James & Julie Jobe of St. Louis, Ben Jobe of St. Louis, Liz & Jon Richards of Nutwood, Joe Terpening of Kane, Jennifer Bryson of Carrollton, Megan Allen of Jerseyville, Ashley & Doug Petty of Kirksville, Mo., Lindsey & Matt Sherrill of Normal, and Nathan & Tara Terpening of Piasa; 17 Great Grandchildren; a sister, Emma Prough of Texas; and a brother in law, Robert Spargo of St. Louis, Mo.
In addition to his parents, he was preceded in death by his beloved daughter, Kathryn Sue (Terpening) Corder; and a sister, Marilyn Spargo.
Visitation will be from 4 to 8 p.m., Monday at the Crawford Funeral Home in Jerseyville.
Funeral services will be conducted at 10:30 a.m., Tuesday at the Kane Baptist Church with Rev. Chuck Keene officiating.
Burial will be in the Kane Cemetery.
Obit Provided By:
Crawford Funeral Home