James Bryan
Glen Carbon | Tuesday, April 12 2022 |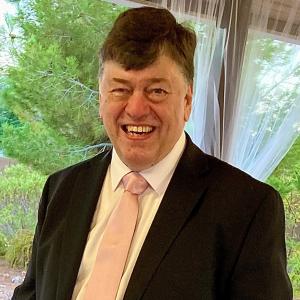 James Allen Bryan died unexpectedly and peacefully in his home on Tuesday, April 12, 2022.
He is preceded in death by his parents, Jesse Morgan Bryan and Ruby Iola Worthen Bryan.
Jim has always been a loving and devoted husband and father and will be missed by his wife, 11 children and spouses, and 14 grandchildren as well as his mother-in-law and a brother-in-law.
He leaves his wife, Deborah Kay Flynn Bryan whom he married on April 13, 1973, in Johnston City, Illinois, and six children and their spouses: Nathan Morgan O'Dean Bryan and wife Tamara Kaye Jones Bryan, James Logan Bryan and wife Kelly Rae Freitag Bryan, Elizabeth Lee Bryan Sever and husband John Christopher Sever, Virginia Kay Bryan Wall and husband Apollo Wayne Wall, Carl Allen Bryan and wife Amanda Nicole Turner, and Patrick Calvin Bryan.
He was loved by many in his work as an electrical engineer and in his membership of the Church of Jesus Christ of Latter-Day Saints.
James Allen Bryan was born in Carbondale, Illinois as an only child to his mother and father, but also the half and stepbrother of 15 siblings. He had an interesting life growing up. His mother died when he was 10 years old, so while his father (Jesse Morgan Bryan) was seeking a new spouse to help raise Jim, they lived in a small trailer where they could move around with his father's jobs. His father was a large equipment operator and worked grading roads all around Jackson and Williamson counties in Illinois. This gave Jim the opportunity to go to many schools and meet many people, which also continued in his later life. Eventually, Jim's father met and married his next wife who had 3 sons, so Jim had boys his age to grow up with. This was also important because Jesse's new wife was Debbie's Aunt, and it gave Jim and Debbie the opportunity to meet and later marry.
Then, as an electrical engineer, working on large motors, Jim was sent to many countries around the world and made friends with a lot of people. He and Debbie moved to Edwardsville after he got his engineering degree and then he was called to serve as the bishop of the Edwardsville Ward. This was an enriching opportunity for him that brought many blessings to his family. One of which was Patrick, who came to them as his father was serving in this capacity. But Jim's favorite saying was always, "If you seek after the job of being the bishop then you deserve it." His next favorite saying about being the bishop was also a joke.
Jim loved humor, especially the type you could learn from. He said, "when the search was being made for a new bishop, they would try to find the most obedient, hard-working and intelligent person they could find, and then call her husband!" Debbie didn't agree with what he said, but he loved to see her cheeks turn red. He loved teasing and laughing with everyone he met.
Jim loved serving in the church, but as a back-up in his free time, he loved working with wood. When the children were all teenagers he couldn't keep them from tipping their chairs back at the table, and also when there just wasn't enough space to seat everyone, he decided to make his first woodworking project. It was two benches made to go on either side of the table. He was so proud of his very handsome and sturdy benches, but there was a flaw in his engineering design. When someone was sitting on the end and everyone else got up, the bench would go down at that end and send that person flying! Many laughs were had about that, especially considering he was an engineer by trade!
He loved to teach, and now we know that he will be up there in heaven with many opportunities ahead of him, and his parents and a father-in-law that will be very glad to see him! But it isn't goodbye Jim, just until we meet again.
A private family graveside service will be held at Jefferson Barracks National Cemetery, St. Louis, MO. Military rites will be conducted by the United States Air Force.
In celebration of Jim's life, a memorial service will be held at 11:00 a.m. on Monday, April 18, 2022 at the Church of Jesus Christ of Latter-Day Saints, 2250 South State Route 157, Glen Carbon, IL 62034.
Obit Provided By:
Irwin Chapel Funeral Home