Jacqueline Jennings
Arnold, Mo. |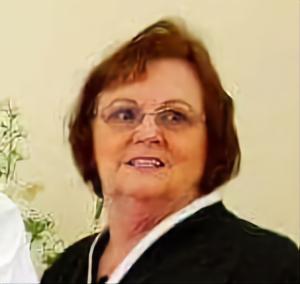 Jacqueline "Jackie" Jennings, 73, passed away at 9:45 am on Friday, September 22, 2023 in Fenton, MO.
Jackie was born on January 13, 1950 in Alton, IL to Imogene Christian. She married Paul Jennings in Alton in 1977.
Jackie worked as a bank teller for over 25 years. She was a past member of the Red Hats. Jackie had a special talent for embroidery, with Christmas sweatshirts being her favorite canvas. Her culinary skills were admired by many as she enjoyed baking delicious treats. Her adventurous spirit led her to camping, and she had a passion for shopping. She cherished the moments spent with her "old lady group," who provided endless laughter and camaraderie. Jackie was a formidable Bridge player and found great joy in family gatherings.
Jackie is survived by her devoted husband, Paul; her loving son, Steve (Connie) Jennings; two cherished daughters, Dacra Couch and Lisa Chapman; two adored grandsons, Adam (Breanna) Chapman and Travis Chapman; and two great-grandsons, Dash Chapman and Tuff Chapman. She leaves behind three dear sisters, Freda Bales, Penny Shawgo, and Kathy Moore, as well as two brothers, John (Stephanie) Craft and Fred (Lora) Stienman. Jackie's loyal service dog, Ringo, was a constant companion, offering comfort and support. Additionally, she is survived by numerous nieces and nephews.
Jackie was preceded in death by her beloved mother, Imogene, and her brothers, Roy File and David Molton.
A visitation in remembrance of Jackie's life will take place on Tuesday, September 26, 2023, from 12:30 pm to 1:30 pm at Elias, Kallal & Schaaf Funeral Home in Bethalto, IL. Following the visitation, a graveside service will be held at Rose Lawn Memory Gardens.
In lieu of flowers, the family kindly requests that donations be made to Got Your Six Support Dogs in memory of Jackie.
Online condolences may be found at eliaskallalandschaaf.com
Obit Provided By:
Elias, Kallal & Schaaf Funeral Home