Isaac Leroy Gettings
Grafton | Tuesday, December 7 2010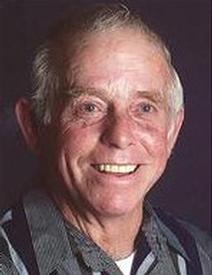 Isaac Leroy Gettings, 71, died at 12:20 p.m., Tuesday, December 7, 2010 at his residence after a prolonged illness.
He was born in rural Jersey County on May 18, 1939, the son of the late Newton & Linnie (Weeks) Gettings. In his early years, Leroy attended Shiloh Hollow, Otterville, and Grafton schools, and married the former Connie Whitlock on Dec. 2, 1956 in Corinth, Ms. After living in southeast Missouri for 13 years, he and Connie moved their family back to the Grafton area where he worked for Nugent & Schapanski Orchard & Cold Storage as a truck driver, assistant manager, and later serving as manager of the cold storage facility. In 1980, Leroy started Gettings Building & Repair which he successfully ran until his retirement in 2005. He was a proud supporter of the Hamilton Primary School in Otterville, and has served as a board member since May 9, 1985. In his free time he loved to fish, and coming from a musical family, he loved to travel with his own children singing as the Faith Family Group.
Surviving are his wife of 54 years, Connie Gettings of Grafton; two daughters & a son in law, Pam & Bill Dilks and Jinner Ridenour all of Grafton; two sons & a daughter in law, Ernie & Becky Gettings of Excelsior Springs, Mo., and Joe Gettings of Grafton; 21 Grandchildren; 18 Great Grandchildren with two more expected this spring; two brothers & a sister in law, Jim & Carol Gettings of Alamo, Tx., and Eddie Gettings of Caliente, Nevada; two sisters & a brother in law, Kathy & Ted Wallace of Brighton, and Carol Woodring of Sylcauga, Al.; along with numerous nieces, nephews, and cousins.
He was preceded in death by his parents, a son, Leroy Laverne "Vern" Gettings on May 9, 1999; a grandson, Steven Minner on Jan. 9, 2005; three great granddaughters, Haley Faye Hazelwonder on July 3, 2010, Zoe Eileen Gettings on April 10, 2003, and Madyson on Sept. 18, 1998; and a foster brother, Jack Whitlock.
Visitation will be from 4 to 8 p.m. Thursday at the Crawford Funeral Home in Jerseyville, where funeral services will be conducted at 11 a.m., Friday. Rev. Joy Settles will officiate.
Burial will be in the Noble Cemetery in Otterville.
Memorials may be given to the Hamilton Primary School in Otterville.
Obit Provided By:
Crawford Funeral Home