Isaac Kim
Highland | Saturday, August 15 2020 |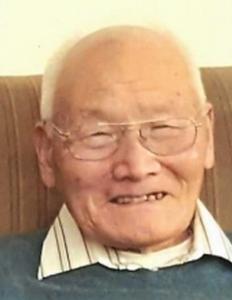 Isaac Euisuck Kim, age 86 of Fort Atkinson, WI, died Saturday, August 15, 2020, at in Lake Bluff, IL.
Isaac lived in the Chicago area over 30 years, including 27 years in Skokie, IL. He later resided in Highland, IL (2003 - 2012), and Fort Atkinson, WI (2012 - 2020).Isaac was born on Shim Ahn Island, a small southern island in the Republic of Korea, on December 16, 1933, to Jung-soon Kim and Mong-la Kim. Like many Koreans of his generation, Isaac endured many hardships in his youth, including growing up under Japanese colonial rule, surviving the privations of World War II and the Korean War, and losing his father when he was only 15. Despite these challenges, he graduated from Mokpo High School in 1953, and Seoul Theological Seminary in 1958. Motivated by a genuine heart for Christian ministry, he arrived in the United States in 1964 and enrolled at Asbury Theological Seminary of Willmore, KY, where he earned his Master of Divinity in 1968. Subsequently, he founded two churches: the Korean Presbyterian Church in Madison, WI, in the early 1970's, and the Korean Resurrection Free Methodist Church in Evanston, IL, in the mid 1970's. He served the later church for about 25 years. In 2018, he undertook a month-long spiritual sojourn in Korea, where he was invited to preach at several churches near his hometown.Isaac married his wife Young Ja Han, on February 2, 1951. They reared three children. Like many immigrants, he worked seven days a week for nearly 30 years: Monday through Saturday, at John Crane Packing Company in Morton Grove, IL; and Sunday, as a pastor for his congregation of Korean immigrants. Isaac was especially close with his youngest child, Sung-In, a son with special needs. In addition, he wrote dozens of articles for Korean Christian journals, and in the last few years of his life, he published two books chronicling his faith journey. He also participated in the Fellowship of Retired Korean Ministers of Greater Chicago and attended the Fellowship Baptist Church in Watertown, WI.
Survivors include :
Son - Peter Sung Won (Angela) Kim. M.D., Highland, IL
Daughter - Elizabeth Sung Eun (Michael J. Longrie, Ph.D.) Kim, Ph. D., Fort Atkinson, WI
Grandchild - Heather Renee Young Kim, Highland, IL
Step Grandchild - Justin W. (Adriana) Wolf, Waipahu, HI
Step Grandchild - Logan S. Wolf, Highland, IL
Step Grandchild - Landon G. Wolf, Columbia, MO
Sister - Chun-Ye Kim
Brother - Hui Suk (Moonok) Kim
Brother - Yo Suk (Julia) Kim
He was preceded in death by :
Father - Jung-Soon Kim
Mother - Mong-La Kim
Wife - Young Ja Kim, nee Han - Died 2/7/2012
Son - Sung-in Kim - Died 3/17/2020
Sister - Soh-ah Kim
Sister - Shin-ja Kim
Brother - Woo-suk Kim
Arrangements are being handled by Spengel-Boulanger Funeral Home in Highland, IL.
A Memorial Service was held on Saturday, June 26, 2021 at Fellowship Baptist Church in Watertown, WI. Graveside Funeral Services will be at 11:00 AM on Saturday, July 10, 2021, at Highland City Cemetery in Highland, IL, with Pastor Paul Chin officiating. Issac and his son Sung-In, will be interred next to his wife.
Memorial contributions may be made to Highland Area Community Foundation, Louis Latzer Memorial Public Library or Holly's House of Hope.
Obit Provided By:
Spengel-Boulanger Funeral Home