Helen Griggs
Alton | Thursday, April 14 2022 |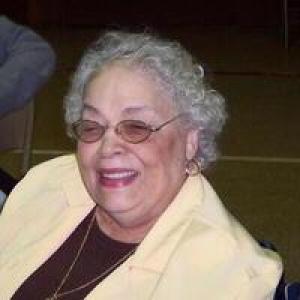 Helen Louise Griggs, aka "Itty Bitty Grandma," 84, transitioned from labor to reward on April 14, 2022, surrounded by her loved ones.
Helen was born on February 3, 1938, to Parker and Marion (Day) Nicholas. She is the second of eight children born into this union. She attended Alton Schools and fondly remembered being among the first students to graduate from the new Central Junior High School. On July 29, 1954, she was formerly married to James Griggs Sr., in Alton, Illinois. He survives.
Helen worked as a Certified Nursing Assistant in several Alton nursing homes and St. Joseph's Hospital. She was very conscientious in serving her patients with dignity, respect, and true compassion. She was gifted to be a mother and thus decided to share in the shaping of young minds through education and discipline. She decided to become a Foster Grandparent. Helen enjoyed working as a foster grandparent at Riverbend Head Start for nine years. Her natural gift was always serving people, which was exemplified through mentoring and being a preceptor to her family, students, and friends, sharing the wisdom and experience that she gained over the years. Her legacy will impact her students, biological children, and generations to come. She was a friend to all and a second Mom to many.
She was a devoted mother and grandmother. Though she never contributed an article to the local newspaper, appeared on the cover of a magazine, or received a humanitarian award, she was nothing less than the epitome of infectious love and kindness in action. Her soul food Sunday Dinners and humor that was next to none will forever be cherished along with her beautiful smile and infectious laughter.
She was preceded in death by her parents, a dear mother-in-law, A. Grenada Johnson, a dear son, and daughter-in-law, Robert, and Freda Griggs; three dear sisters, Frances Lowry, Marion Janet Smith, and Barbara Nicholas; a dear brother Parker Nicholas, and a beloved great-grandson, Naziel Kelly; and a special friend, Harry Henley.
Helen leaves a legacy and precious memories to be shared by three sons, James (Damita Fielding) Griggs Jr. and Brian (Sherdonna) Griggs of Alton, and Jeremy Griggs of Godfrey; two daughters, Cheryl Hammonds of Phoenix and Lisa Griggs of Alton; twenty grandchildren, forty great-grandchildren, two great-great-grandchildren; four sisters, Jane Miller of Alton, Cecelia (Harmon) Jelks of Decatur, Vicky McGowan of San Diego and Evelyn (Sissy) Brooks of Paramount, California; four brothers, James (Linda) Nicholas of Alton, Jerry Johnson of Indiana, Freddie Bob Smith of Aurora, and Tony Johnson of Los Angeles; a dear aunt, Gladys Parks of Southfield, Michigan; a special daughter, Rebecca Tolbert of Alton; a dear sister-friend, Bertha Carter and family of Killeen, Texas; Diana Bouillon and her Hillcrest Apartment family; dear cousins, nieces, nephews, and friends.
Visitation will be held from 5:00 p.m. - 7:00 p.m. Thursday, April 21, 2022, at Deliverance Temple in Alton, Illinois. The funeral service will begin at 11:00 a.m. Friday, April 22, 2022, at Deliverance Temple and will be followed by interment at Upper Alton Cemetery.
Obit Provided By:
Harrison Funeral Chapel