Helen Wiemers
Edwardsville | Saturday, November 28 2020 |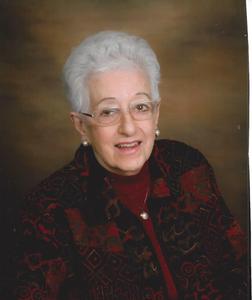 Helen B. Wiemers, age 91, of Edwardsville, Illinois, passed away on Saturday, November 28, 2020, at Willow Creek Nursing & Rehab in Belleville, IL. She was born December 9, 1928, in Edwardsville, the daughter of the late Costas C. & Magdalena (Diepholz) Coroniotis. Helen married Fred W. "Fritz" Wiemers on November 6, 1949 at Eden Church in Edwardsville. Fritz preceded her in death on December 23, 1996. She is survived by her son Rob Wiemers & his partner Kate Galligan of Edwardsville; former daughter-in-law, Emily LaCasse; and grandson, Cameron Gillen.
In her younger years Helen worked at Shell Oil Refinery as a secretary, she then helped run the family farm with Fritz for over 30 years, doing everything from helping with livestock to driving tractors & combines. She then went to work at SIUE in the continuing education department for 16 years.
Helen was a member of Eden Church in Edwardsville, where she was a member of the Ladies Aid Circle 5. She was a member & past president of the SIUE Basketball Booster Club, she belonged to several card clubs, one of which she had been part of for 66 years, and she also helped organize all of the class reunions for her EHS Class of 1946. She loved St. Louis Cardinals Baseball and was a lifelong Edwardsville High School Sports fan.
Visitation will be held from 12 p.m. to 2 p.m. on Wednesday, December 2, 2020, at Eden Church. The funeral service will be held at 2 p.m. on Wednesday, at Eden with Rev. John Roberts officiating. Burial will follow at Valley View Cemetery in Edwardsville. The family request memorials to Eden Church. Weber & Rodney Funeral Home is in charge of arrangements. Condolences maybe expressed online at weberfunralhome.com.
Obit Provided By:
Weber & Rodney Funeral Home