Gregory Voss
Granite City | Monday, August 29 2022 |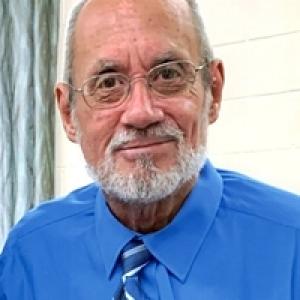 Gregory "Greg" Voss, 71, of Granite City, IL passed away Monday, August 29, 2022, at Missouri Baptist Hospital in St. Louis, MO.
He was born to the late Raymond and Zora (Vasil) Voss, Sr. on April 21, 1951, In St. Louis, MO. Greg served in the U. S. He met and married Alma Cassy on November 22, 1980, In Granite City, IL. Greg retired after 34 years from Granite City Steel.
Greg loved watching the horse races, watching and learning about history, bowling, and sunbathing. He was also a member of the American Legion Post #113
He is survived by his wife of 41 years, Alma Voss; 2 daughters: Nicole (Michael) Basarich, and Natalie Voss; a son: Nathan Voss; 7 grandchildren: Nicholas (Mackenzie) Bruzaitis, Natalya Voss, Megan Cassy, Odessa Kissee, Maddison Voss, Cayden Hicks, Damian Voss, and 2 great-grandchildren: Delta Cato and Rosalie Bruzaitis.
Besides his parents, Greg is preceded in death by a brother, Raymond "Kenny" Voss, Jr.
A celebration of Life will be held at a later date.
Donations may be made directly to the family.
Online information and a Guestbook may be found at www.wojstrom.com
Obit Provided By:
Wojstrom Funeral Home & Crematory Inc