Gregory Weirich
Alton | Saturday, December 25 2021 |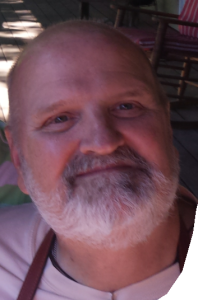 Gregory Weirich, 72, our loving Husband and Father, has been called to be reunited with his wife and those of his family who have gone before him in the Kingdom of Heaven. He died at the Alton Memorial Rehabilitation Center on College Avenue at 3:55 pm on December 25. He simply couldn't live without his precious Cathy by his side. They were inseparable for 52 years.
Greg was born on June 11th, 1949 in Alton. One of eight children born to Albert and Elsie Weirich.
He was preceded in death by both parents, his wife Cathy, his older brother Albert Weirich, and a niece Laura Thomas.
Surviving family members include Jack (Shirley) Weirich, Jerry Weirich, Marguerite Kathleen Weirich Ashley, Christina (Cissy) Phillips, Tim (Nayda) Weirich, and Pamela Rohour. Lots of nieces and nephews whom he adored. Cathy's nephew Michael (Mary) Jenniches of Alton and his children Corey Jenniches and Claire Jenniches.
Greg graduated from Alton High School in 1967 and met the love of his life, Cathy Scoggins, a year later following a horrific car accident in which he barely survived and they soon married. Almost overnight and without hesitation, they took in and began to raise all 3 of Cathy's sister's children: Michael Jenniches, Nicki and Laura Thomas.
He was a devout Catholic and a lifelong St. Mary's parishioner. He prayed the rosary every day and was steadfast in his faith. In many ways, he was larger than life. He was drafted to go Vietnam, but instead enlisted in the Navy. His accident prevented him from serving. He began working at Peavey Flour Mill and was employed there for 13 years. It was during this time Greg lost both of his legs due to the injuries suffered in the crash. He then moved on to Specialized Services in Alton and worked as a supervisor with the mentally challenged and remained there for 13 years. When word spread that the Alton Belle Casino was coming to town, he jumped at the chance to work there, and did until his retirement at age 65. He worked in security as a surveillance/dispatch officer and really enjoyed his job.
Greg loved the outdoors, hunting, fishing and gardening and was an inspiration to all who knew him. He made it a lifelong mission to never allow his physical challenges, after losing both of his legs below the knee, to stop him from being a productive member of society. Being a double amputee never once crushed his spirit and he always had a positive attitude and zest for life.
There will be a private burial at St. Joseph's Cemetary in Alton followed by a Funeral Mass this Saturday, January 15th -10:00 am at St. Mary's Catholic Church in Alton Illinois.
His wishes were to have everyone go to church and pray rather than hold a celebration of life.
Elias Kallal and Schaaf will be handling his cremation. In Lieu of flowers, he wished to have masses offered up at St. Mary's church for the repose of his soul.
Obit Provided By:
Elias, Kallal & Schaaf Funeral Home