Glenn Wesley Madison
East Alton | Monday, October 11 2010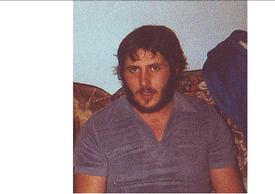 Glenn Wesley Madison, 51, died unexpectedly at 7:55 p.m., Monday, October 11, 2010 in the emergency room at Anderson Hospital in Maryville.

He was born on Sept. 28, 1959 in Riverton, Wyoming the son of David R. & Shirley (Schriner) Madison.

Glenn had been a self employed roofing contractor and had worked as a deckhand for various bargelines.
He married the former Nonette (Espino) Farris on July 4, 2001 in Holiday Shores, and she survives.

In addition to his wife, surviving are two sons, Jason Madison of Edwardsville and Brian Madison of Alton; his mother & step father, Shirley Harris and Bill Brockman of Otterville; his father & stepmother, David & Linda Madison of Centralia; four stepchildren, Jyn Haskins of Bethalto, Jeffrey Farris, stationed with the U.S. Air Force in Okinawa, Japan, Juan Farris of Chicago, and John Farris, stationed with the U.S. Army in Ft. Polk, La.; seventeen grandchildren, Michael Dewayne Goforth of Fieldon, Chance Joseph Bradley Whitehead, Kyle Blaine Whitehead, Mikayalah Nicole Madison, Kayden Bain Madison both of Alton, Alex Holland of Jerseyville, Jason James Madison of Roxana, Tyler Joseph Medford, Jada Lynn Madison, Breanne Nicole Madison all of Alton, Logan Tyler Haskins, Arianna Lynn Haskins, and Lela Ann Haskins all of Bethalto, Aden Farris, Cali Farris, Dominic Farris and Ryder Farris all of Okinawa, Japan; one sister, Mary Johnson of Decatur; and six brothers & a sister in law, David & Vicky Madison of Jerseyville, Carl Brockman of Danville, Billy Brockman and Terry Brockman both of Otterville, Scott Madison of Southern Illinois, and Charlie Madson of Centralia.

He was preceded in death by an infant son, Cory Madison; and a brother, Ira Brockman.

Per his request, his body has been cremated.

Visitation will be from 5 p.m., Thursday until time of memorial services at 7p.m. at the Crawford Funeral Home in Jerseyville, with Rev. Joy Myers officiating.

Memorials may be given to the American Heart Association.
Obit Provided By:
Crawford Funeral Home