Glenn T. Bock
Brighton | Wednesday, June 1 2022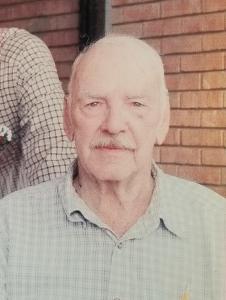 Glenn T. Bock of Brighton, son of the late Henry (Hiney) Bock and the late Anita Atkins Bock, passed away on June 1st at approximately 12:05 am with his family around him.
Glenn was born on September 29th, 1926. He was 95 years old.
Glenn loved to do wood projects and enjoyed bluegrass music, and he played guitar. He was a WWII Army veteran. He served his country proud, overseas, where he received a purple heart.
Glenn is survived by his only daughter Tamara (Bock) Heitzig and her companion Howard Cook of Brighton, his two grandsons Travis Clark of Brighton and Cody Heitzig of Brighton, his great-grandson Mark Heitzig of Brighton, his three sisters Joann Hall of Brighton, Alice Dunham of Godfrey, and Peggy Hart of Carlinville.
He was preceded in death by his wife Mary Lou (Hartley) Bock who passed in 2001, two sisters and three brothers, his parents, and his grandparents.
There will be no services. Burial is private at Jefferson Barracks. Donations can be made to the family.