Gerold Peters
Alton | Thursday, January 7 2021 |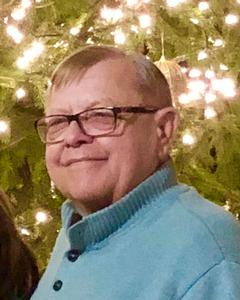 Gerold J. 'Gary' Peters, 74, passed away at 3:00 a.m. on Thursday, January 7, 2021 at his home in Alton, IL.
Gerold was born in Mt. Lake, MN on March 20, 1946 and was the son of Herbert and Sara (Quiring) Peters.
He married his high school sweetheart, Elizabeth (Ettinger) Peters at Hope Congregational Church in St. Louis, MO. Together they shared 54 years in an incredible loving marriage.
Gary attended John Brown University in Siloam Springs, Arkansas with a baseball scholarship under Coach Wally Moon. He finished with a degree in Business. After college he spent 10 years doing inner city work in St. Louis with Open Door Ministries.
Following that ministry, Gary established Plus Communications, a printing company in St. Louis, MO. He continued in the printing industry for 27 years in the St. Petersburg, FL area, before retiring and moving back to Alton, IL where he lived until his death.
Surviving are his wife Elizabeth (Ettinger) Peters, his five children and spouses: Tom and Melissa (Peters) Chapman, Timothy Peters, Matthew Peters, Tom and Amy (Peters) Verdensky and James and Jennifer (Herr) Peters; also 7 grandchildren, and his brother Renny and Pat Peters of Beach Park, IL.
He was preceded in death by his parents, Herbert and Sara Peters.
A private family service was held at Gent Funeral Home in Alton, IL on Saturday, January 9, 2021. The family would like to express its gratitude to all the family and friends who have supported them during this unexpected passing.
A celebration of life is planned for a future date for those who were unable to attend the private service.
Memorials may be given to the scholarship fund of Camp Eagle in Rocksprings, TX.
Online guestbook and information may be found at www.gentfuneralhome.com
Obit Provided By:
Gent Funeral Home