Gerald Wayne Bassett
Wood River | Sunday, November 9 2014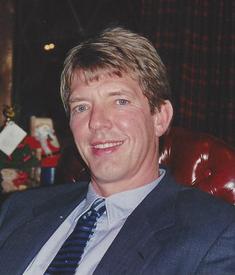 Gerald Wayne Bassett, 62, died Sunday, November 9, 2014 at Memorial University Medical Center in Savannah, GA, from complications due to pneumonia, his daughters by his side.
Born on June 11, 1952 in Wood River, he was the son of Merle and Norine Bassett of Rosewood Heights.
A 1970 graduate of Roxana High School, he attended DePauw University in Greencastle, IN. He graduated from SIU-E with a liberal arts degree. He attended Washington University School of Law and obtained his Juris Doctrate degree in 1988.
Prior to obtaining his legal degree, he worked in the Office of the Assessor of Madison County. He began his law practice in Illinois, and moved to Georgia in 1995, where he maintained a law office until the time of his demise. He was a member of the State Bar of Georgia and the Illinois State Bar.
Surviving in addition to his parents are; two daughters, Marina Bassett of Chicago, Sasha Bassett of Washington, D.C.; three sisters, Laura Bassett (Eric Friedman) of Los Angeles, CA, Lynn Bassett (Tommy House) of Bethalto, Rene (Tracy) Butler of Bethalto; nieces, nephews and cousins.
He was preceded in death by his grandparents; and a son, Jerrad Bassett.
Visitation will be from 4-7 p.m. Wednesday, November 12, at St. John United Church of Christ, 228 N. 6th St, Wood River.
Funeral services for family and close friends will be conducted at 10:30 a.m. Thursday at the church.
Memorials may be made to Operation Blessing and St. John United Church of Christ.
Marks Mortuary in Wood River is in charge of arrangements.
Obit Provided By:
Mark's Mortuary