Gerald Lagemann
Godfrey | Monday, April 26 2021 |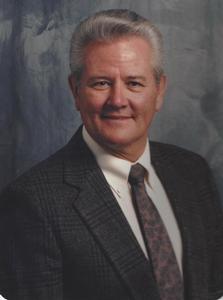 Gerald "Jerry" L. Lagemann, 80 years old, passed away from idiopathic pulmonary fibrosis on April 26, 2021 at 6:00 a.m. at his home on Lagemann Road in Godfrey.
He was born June 20, 1940 to the late Walter and Pauline Lagemann. He graduated from Alton High School in 1958 and from SIU in 1966. Jerry married Nancy Wood, his high school sweetheart, on September 5, 1959. They were married for 61 years.
Jerry is survived by 5 children and 11 grandchildren- Kelly (Robert) Mueller- Dr. Andrew Mueller and Tracy (Duane) Pitts; Debby Allen- Jayne, Suanne, Bret and Molly Allen; Brad (Tammi) Lagemann- Morgan Matthews and Jack Lagemann; Jeffrey (Sarah) Lagemann- Thomas (TJ) Lagemann; and Joshua (Heather) Lagemann- Penny and Alice Lagemann. There are 3 great-grandchildren- Ethan, Eli and Eric Pitts.
Jerry leaves 2 sisters, Judy Lagemann and Phyllis Jo Joyce, as well as a sister-in-law and brother-in-law Carl and Suzanne (Wood) Leonard of Farmersville, IL.
In addition to his parents, Jerry was preceded in death by his in-laws- Bill and Melba Wood, his brother-in-law- Bob Wood, and his sister-in-law and brother-in-law- Marilyn (Wood) and Allen Williams.
Jerry worked for Olin in East Alton as a General Foreman, and then he managed Jameson Masonry. He also managed the Honey Glazed Donut shop with his wife Nancy. He was on the Sewer Board in Godfrey and then served as a trustee for Godfrey before becoming head of the Street Department and Public Works in Godfrey. He later worked for IDOT. Jerry was a farmer at his family farm while doing all of these jobs.
Visitation will be held from 10-11 a.m. with a memorial service following at 11 a.m. on Saturday, May 1, 2021 at Emmanuel Free Methodist Church in Alton.
Memorials may be given in memory of Jerry to Faith Fellowship or Emmanuel Free Methodist Church in Alton.