George Kain
Edwardsville | Wednesday, October 26 2022 |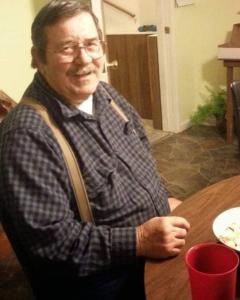 George E. Kain, 74, passed away on October 26, 2022, at Springfield Memorial Hospital. He was born on November 6, 1947, in Missouri to Frank J. & Mabel (Flossy) Kain.
He was a welder and a member of Fieldon Baptist Church.
He married Deborah "Shawn" Dougan on November 28, 1966, in Edwardsville.
He is survived by his wife: Deborah "Shawn" Kain of Fieldon; his children: Michael Kain of Texas, Jason (Kelly) Kain of Fieldon; his grandchildren: Randall Kain, Michelle Kain, Britney (Joshua) Spann, Caitlyn Kain, and Logan Kain; his great-grandchildren: Cynthia, Allison, Benjamin, and Maisie; and his siblings Sally (Tim) Widowski, Gene (Patti) Kain, and Frank (Niki) Kain.
He is preceded in death by his parents and siblings: Bobby Kain, Joanie Hopper, and Ester Thompkins.
In lieu of flowers, memorials may be made to Fieldon Baptist Church.
Per his wishes, he was cremated, and a memorial service will be held at a later date.