George Sloan
Spanish Lake, MO | Sunday, October 9 2022 |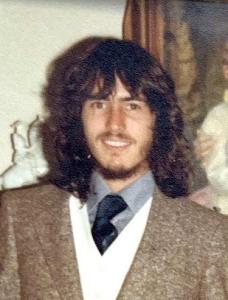 George Bidwell "Jeb" Sloan, sixty-eight, was a well-known St. Louis musician who in addition to playing electric guitar and working in sound production at numerous local venues for over thirty years, was a popular guitar teacher who continued to teach until his recent illness. He died peacefully in his sleep at his home in Spanish Lake on October 9th.
Jeb was born in 1954 at Ft. Belvoir, Virginia, to Colonel George Bidwell, Sr., and Mary Sloan. His early childhood was spent in Vienna, Austria, and McLean, Virginia until his father's career took the family to St. Louis, where Jeb lived most of the remainder of his life. He grew up in Olivette and attended Verde Valley school in Arizona and Whittier College in Southern California. Jeb loved the mountains and deserts of the West and spent time exploring them before returning to St. Louis in 1973 to begin his professional music career.
Jeb was an extraordinarily talented self-taught musician who at age twelve could already produce the sounds of Jimi Hendrix. Over the years in many clubs, and bands and as a session musician with visiting rock groups, he demonstrated his ability to play any kind of guitar: hard rock, psychedelic rock, blues, heavy metal, and many more. He owned a large collection of guitars, some of the notable provenance. In addition, he was a valued sound producer and particularly enjoyed making technically esoteric sound effects.
Jeb was valued by friends and family for the acute wit he inherited from his father, for his loyalty to old St. Louis friends and a legion of musician friends from Nashville to LA, and for his capacity for gratitude. He never forgot a birthday. Multiply talented, he could rebuild a car engine, was a neighborhood dog whisperer, enjoyed cooking his mother's recipes, especially her pot roast, created accurate, complex astrological charts for friends and family, and loved and owned a succession of beautiful cats, in particular, Sugar, Pumpkin and Dusty. Friends and family will greatly miss his lively, linguistically humorous email exchanges on a multitude of topics from weather to urban wildlife to recipes to the latest music news. Above all, Jeb was a consummate artist who lived for his music.
He is survived by his sisters, Mary Margaret Sloan (Lawrence P. Casalino) and Barbara Ann Sloan (T. Randolph Harris), his nieces Ariana Smart Truman (Mark Goldberg) and Felicity S. Kohn (Daniel Cray), his great-niece George Truman and great-nephew Theodore Cray, all of New York City, and his devoted friend of many years, Susan Elmendorf. Details of a future memorial service will be posted on this website at a later date.
Professional arrangements are being overseen by Elias, Kallal and Schaaf Funeral Home in Alton, IL.
Condolences and an online guestbook may be found at www.eliaskallalandschaaf.com.
Obit Provided By:
Elias, Kallal & Schaaf Funeral Home