Gail Kindle
Granite City | Saturday, October 9 2021 |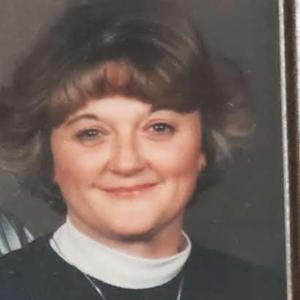 With the promise of eternal life, Gail Lee Eavenson Kindle was reunited with her beloved mother and father inside the gates of heaven on October 9th, 2021.
Gail was the first-born child of Joseph R. Eavenson and June E. Eavenson on August 3, 1952, in Frankfurt Germany.
Gail married Richard Kindle on April 7th,1979 and he survives in Granite City.
She retired from the Granite City School District in 2015 having served as the Frohardt Elementary School secretary and later as the Administrative Assistant to the Human Resources Director. Even in later years students from Frohardt would see her and refer to her as, "Miss Gail." The staff at Frohardt was like a second family to Gail.
A lifelong member of the Clark Avenue Church of Christ, Gail prepared the weekly bulletin for the congregation with a style and attention to detail all her own.
Gail was well known by her friends as a lover of dogs, especially Shelties. She often said she wished she could house every dog that needed a loving home. McCoy and Keltie, her current pups, will truly miss their mom.
In addition to husband Richard, Gail is survived by her son John (Theresa) Frazier, and her pride and joy, granddaughter Madeline Nicole Frazier all of Las Vegas Nevada, two brothers, Brad (Lorna) Eavenson of Granite City, Dr. Mark Eavenson of Granite City, her nieces Dr. Ashley Eavenson (Devon Allman), Paige Eavenson (fiancé Jordy Guidry) dear cousins Rene and Jennifer and her best friend Alice.
Visitation will be held on Saturday, October 16th at the Clark Avenue Church of Christ, 2130 Clark Avenue, Granite City Illinois from 10 a.m. until noon with services to follow immediately.
Gail has asked that in lieu of flowers donations be made to the APA or the Clark Avenue Church of Christ.
Condolences may be expressed to the family online at www.irwinchapel.com.
Obit Provided By:
Irwin Chapel Funeral Home