G. McNelly
Alton | Wednesday, November 17 2021 |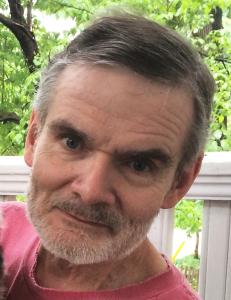 G. Dennis McNelly, age 73, of Alton, passed away peacefully on November 17, 2021, at home under the care of BJC Hospice after a 20-year battle with Parkinson's disease. He was born on December 26, 1947, in Alton, the son of the late George McNelly of Alton and Norah O'Halloran McNelly, originally of Liverpool, England. He is survived by his loving wife of 50 years, the former Janet Conley, his two adoring children, Dennis McNelly (Laura) of Alton and Catharine McNelly of Nashville, Tennessee, as well as two spirited grandchildren, Mason and Rylee McNelly of Alton. Dennis attended Marquette High School in Alton and earned his B.S. in Economics from Saint Louis University. He was employed as a Certified Public Accountant in both Illinois and Missouri throughout his respected career.
With a serious yet playfully sharp sense of humor, Dennis was a devoted husband and father, valuing his time both as an accounting professional as well as his commitment to historic preservation. Those who knew him will fondly remember Dennis driving throughout town for the better part of 20 years in his decrepit 1981 Honda Civic, often delivering full boxes of fresh oranges to clients as a proud Edwardsville Rotary Club member. On weekends, you could be sure to spot Dennis wearing his standard white crew-neck t-shirt and jeans while getting his hands dirty with countless renovation projects at the home he and Janet shared together in Alton's Historic Middletown.
To celebrate the end of tax seasons, Dennis and Janet enjoyed traveling to some of their favorite destinations including Mackinac Island, Michigan, where the couple spent their honeymoon in 1971, the Oregon coast, England, Door County in Wisconsin, Chicago, Key West, historic districts throughout the East Coast and Southern states, and New York City, visiting their daughter Catharine frequently.
Perhaps one of Dennis' favorite pastimes was enjoying a Scotch Manhattan on the front porch, always welcoming neighbors to join him and Janet as they unwound each day. While he and Janet recently celebrated their 50th wedding anniversary in August with a small gathering of loved ones, friends and family will vividly recall the impressive backyard concert for the couple's joint 60th birthday celebration, complete with a stage built by Dennis and an R-rated performance by The Doc Ellis Band.
Throughout his later years, Dennis never missed an episode of HBO's "Real Time with Bill Maher" and PBS' "Donnybrook," enjoyed listening to the Rolling Stones and Jimi Hendrix, and loved to hit Burger Night at Godfrey's Ranch House each week. While he was unable to attend the Rolling Stones' recent St. Louis tour stop this fall due to his health, he thoroughly enjoyed watching the concert footage captured by fans on YouTube.
A celebration of life will be held at a later date. Gent Funeral Home is in charge of the arrangements. Online condolences may be left for the family at https://www.gentfuneralhome.com/. Memorials may be made to BJC Hospice as well as organizations dear to Dennis and the family including 5A's Animal Shelter, Alton Area Landmarks Association, and the CMA Foundation, providing equitable access to music education across the U.S.
Obit Provided By:
Gent Funeral Home