Frederick Nugent
Swansea, IL | Thursday, April 27 2023 |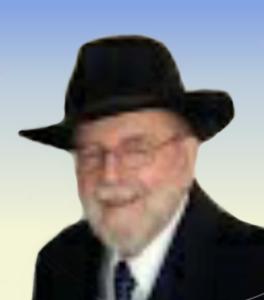 Frederick M. Nugent, 88, of Swansea, IL, born Sunday, May 6, 1934, in Grafton, IL, passed away Thursday, April 27, 2023, at his residence in Swansea, IL.
Fred was a salesman for Jim Lynch Cadillac, Lee Klein Cadillac, and Clinton Cadillac dealerships and a life member of Cadillac's prestigious Crest Club for sales.
He was preceded in death by his parents, Leslie and Nellie, nee Wahl, Nugent; brother, Leslie Nugent; sister, Nellie Price; father & mother-in-law, Sonny & Ethel Jarosik; sisters-in-law, Sherry Lease and Barb Meinders.
Surviving are his wife of 28 years, Dorothy J., nee Jarosik, Nugent of Swansea, IL; children, Fred A. (Trish) Nugent of Arnold, MO, Greg L. (Rita) Nugent of Alton, IL, John Nugent of Alton, IL, and stepson, Justin (Crystal) Thompson of Oswego, KS; grandchildren, Emily (Brad) Bilbrey, Sarah Nugent, Brenden, Bradley, and Brooklyn Thompson; great-grandchildren, Braydon Nugent and Eleanor Bilbrey; sisters-in-law, Nancy (Vince) Rivera and Kathy (Brian) Wayt; brother-in-law, Tim Meinders; dear nieces and nephews.
Express condolences at www.kurrusfh.com.
Memorials: Memorials may be made to the BJC Hospice.
Visitation: Visitation from 4:00 - 7:00 pm, Monday, May 1, 2023, at Kurrus Funeral Home in Belleville, IL.
Funeral: Funeral Services will be held at 7:00 pm, Monday, May 1, 2023, at Kurrus Funeral Home, with Rev. Larry Patton officiating.