Fred Blasa
Jerseyville | Saturday, January 22 2022 |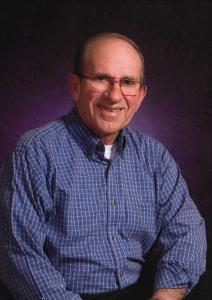 Fred Neal Blasa, 75, died Saturday, January 22, 2022, at St. Louis University Hospital.
He was born in Alton, Illinois on March 7, 1946, and was the son of Fred and Lillian H. (Neal) Blasa.
Growing up on the family farm, Fred learned early on the value of hard work. He dedicated 37 years of service to Laclede Steel in Alton, working as an electrician until the plant closure. During this time, he also worked on the family farm in Otter Creek Township and continued to do so after retirement. He found great joy and contentment working the ground and managing his cattle, knowing he was doing what he loved and providing for his family.
He graduated in 1964 from Jersey Community High School and was a loyal and faithful member of the Hope Lutheran Church both in Jerseyville.
A quiet man by nature, Fred spent his time raising his family, seeing that their needs and wants were met, and enjoyed the gifts that he received from enjoying the fruits of his labor on the farm that he has spent his entire life.
He married the former Linda Rue on October 22, 1965, at the First Christian Church in Jerseyville, and together they have shared 56 years of marriage and the joys of their two sons and the blessings of grandchildren and great-grandchildren.
Surviving are his wife, Linda Blasa of Jerseyville; his two sons and daughters-in-law, Christopher and Tracey Blasa of Jerseyville and Jeffrey and JaCinda Blasa of Grafton; eight grandchildren, Bethany (Tony) Wilkinson, Karley Blasa, Garret Blasa, Lauren Blasa, Cole Marburger, Garrett Jones, Sydney Jones, and Ally Jones; seven great-grandchildren, Grant, Lily, Caleb, Kali, Jacob, Haley, and Weston; two sisters and brothers-in-law, Rosemary and Gerald Seehausen and Ethel Mae and Jerry Summers all of Jerseyville; a brother-in-law and sister-in-law, Steve and Nancy Rue of Dow.
In addition to his parents, he was preceded in death by a sister and brother-in-law, Phyllis and Lester Sample; and two sisters-in-law and a brother-in-law, Marilyn and Buck Delp and Nancy (Rue) Green.
Visitation will be from 4 to 7 p.m. Wednesday at Hope Lutheran Church in Jerseyville, where funeral services will be conducted at 10 a.m. Thursday. Rev. Dave Wilshek will officiate.
Family has requested those attending, to please adhere to all CDC guidelines.
He will be laid to rest in Noble Cemetery in Otterville.
Memorials may be given to Hope Lutheran Church in Jerseyville or American Heart Association.
Crawford Funeral Home in Jerseyville is in charge of the arrangements.
Memories may be shared at www.crawfordfunerals.com.
Obit Provided By:
Crawford Funeral Home