Fred M.D.
Swansea, IL | Tuesday, April 26 2022 |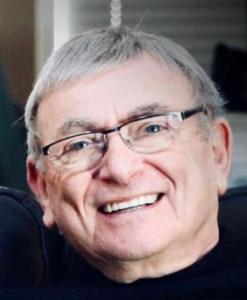 Fred Bennett Ginsberg M.D., 72, of Swansea, IL, born Monday, October 10, 1949, in Everett, MA, passed away Tuesday, April 26, 2022.

Fred was an avid marksman, enjoyed cruising the world, and loved spending time with family and friends. He was a generous and dedicated husband, father, and grandfather. Dr. Ginsberg retired from Gateway Regional Medical Center, where he was the medical director of the Center for Joint Therapy.

He was preceded in death by his parents, Irving and Janet, nee Gerber, Ginsberg, and sister, Heidi Ashton.

Surviving are his wife, Janet, nee Winkler, Ginsberg of Swansea, IL, children, Keith (Mandy) Ginsberg of O'Fallon, MO, Dr. Ashley (Tim) Kauffman of Northbrook, IL, Michael (Kaitlin) Brown of Troy, IL and Kayla Brown of St. Louis, MO; brother, Michael Ginsberg of MA; grandchildren, Reese, Jacob, Riley, Joseph, and Wesley Bennett; dear aunt, Janette Fox, mother-in-law Lois Winkler, sister-in-law Susie (Mick) Wyss, many cousins, nieces and nephews, and dearest friends, The Ehrenwald Family.

Express condolences at www.kurrusfh.com.

Memorials: In lieu of flowers, memorials may be made to the Pulmonary Fibrosis Foundation.

Visitation: Visitation from 4:00 - 5:00 pm, Monday, May 2, 2022, at Kurrus Funeral Home in Belleville, IL.

Funeral: Memorial Service will be held at 5:00 pm, Monday, May 2, 2022, at Kurrus Funeral Home.

Live Stream: This service may be viewed starting at 4:50 pm through the Kurrus website live stream link.