Frances Prewett
Florissant | Tuesday, April 11 2023 |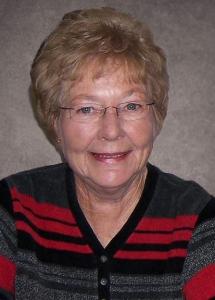 Frances Elizabeth Prewett, 88, passed away on Tuesday, April 11, 2023, after a long battle with Alzheimer's. She was born on February 5, 1935, in Winnfield, Louisiana, the daughter of Clinton and Eunice (Wagoner) Whisonant. She married Robert D. Prewett on November 23, 1957, and resided in St. Louis. In 1961, they moved to Brighton, Illinois, where they raised their children, Amy and Steve.
Frances, also called Fran or Granny, had a great smile and laugh. She loved to have fun with her family and was very proud of them. She had a passion for cooking and was wonderful at it! Each year at Christmas she would bake hundreds of cookies to share. She gardened and canned, bowled, sewed and did needlework. She daily did a crossword puzzle and went to Curves. She loved Elvis and Cardinal baseball. She was always busy. She worked many jobs. Her favorite was working as a receptionist for a hotel in Colorado. Others she enjoyed were working as a hair stylist, selling clothing, working at a grocery store and being the receptionist at the Jamestown Mall information desk.
After she and Robert retired, they enjoyed traveling the United States. They loved to spend time at their cabin on the Current River and being with family as much as possible. Frances loved her family well and will be greatly missed!
Frances is survived by her loving husband, Robert, her son, Steve (Cathy) Prewett of Fosterburg; her sister, Marie (Bill) Barber of Hixson, TN; and a sister-in-law, Winita Prewett of Aurora, MO; her grand- and great-grandchildren, Kathryn (Brian) Hunter and their children Colby and Lillian; Jeff (Kelci) Prewett and their children Rylee, Emerson and Josie; Sarah (Scott) Jensen and their children Madison, Levi and Jameson; and Erin (David) Massey and their children Maebry and Rosie.
She was preceded in death by her daughter, Amy Walling, her mother and father, and her sister, Margie Hazen.
Visitation will be from 10:00 a.m. until the funeral service at 11:00 a.m., Saturday, April 15, 2023, at Westminster Presbyterian Church in Godfrey, Illinois. Burial will follow at Brighton City Cemetery. Memorials may be made to Westminster Church. Additional information and online guestbook may be found at www.gentfuneralhome.com.
Obit Provided By:
Gent Funeral Home