Flora Rose
Granite City | Thursday, December 30 2021 |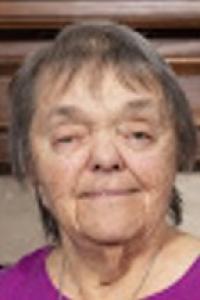 Flora Ann Rose (Aunt), age 84, of Granite City, IL, passed away on Thursday, December 30, 2021, at Four Fountains in Belleville, IL. Flora was born on May 16, 1937, in Granite City, IL, a daughter of the late James L. Walker and Emma M. (Coy) Walker.
Flora retired in 1995 as a pharmacy technician from St. Elizabeth Hospital in Granite City, IL, after forty years of dedicated service. On July 19, 2003, Flora Walker married Jerry A. Rose, the love of her life. Flora enjoyed going to church and she had previously attended City Temple Church in Granite City, IL, for many years. Flora currently attends Navigation Church in Collinsville, IL. Her greatest joy was traveling and spending time with her family. Flora loved life, she loved to laugh, but most of all she loved her family. She will be sadly missed by all who knew and loved her.
In addition to her parents, Flora was preceded in death by her husband, Jerry Rose; sister, Gerlene Willoughby; and by two brothers, Troy Walker and James (Fuzzy) Walker.
She is survived by her brother and sister-in-law, Harold Walker and Kathleen Nolen Walker of Granite City, IL; nieces, Tara Pope, Heather (Brian) Kulasza and Debbie (Jim) Putman; nephews, Heath (Amanda) Walker, Ed (Sue) Walker, Coleman Willoughby, Wayne (Judy) Willoughby and Duane (Bonnie) Willoughby; many great-nieces, great-nephews, extended family, and many wonderful friends.
In celebration of her life, a visitation will be held from 9:00 a.m. until 11:00 a.m. on Thursday, January 6, 2022, at Irwin Chapel, Granite City, IL, with the funeral service to follow at 11:00 a.m., with Pastor David Amsden officiating.
Flora will be laid to rest next to her parents at Lakeview Memorial Gardens in Fairview Heights, IL.
Memorial donations may be given to Autism Awareness, Alzheimer's Association, or Dementia Society of America. Donations will be accepted at the funeral chapel.
The family requests those attending the services to please wear a mask.
Condolences may be expressed to the family online at www.irwinchapel.com.
Obit Provided By:
Irwin Chapel Funeral Home