Eva Zeisset
East Alton | Saturday, July 9 2022 |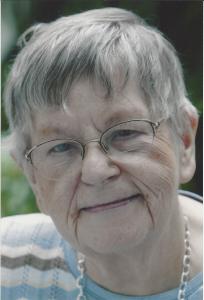 Eva Faye (Cannedy) Zeisset, 92 of East Alton, passed away the morning of Saturday, July 9, 2022, at Liberty Village in Maryville, IL.
Born July 28, 1929, in South Pekin, IL, she was the daughter of the late Kent and Henrietta (Rapp) Cannedy.
She graduated from East Alton-Wood River Community High School in 1947.
Eva Faye married the late Marcell Zeisset on June 17, 1950, at the First Baptist Church in East Alton. On June 17, 2000, Marcell and Eva Faye celebrated 50 years of marriage.
Eva Faye liked to serve others and firmly believe in The Golden Rule: "Do unto others as you would have them do unto you." As she volunteered throughout the years, she was a Girl Scout leader and helped with the East Alton baseball program. She was involved and held offices in many organizations including East Alton Fireman's Auxiliary, East Alton Band Parents, East Alton Mother's Club, the P.T.A., and Spina Bifida.
She was a lifetime member of the Wood River VFW Post 2859 Auxiliary, the East Alton Beautification Committee, and East Alton History Museum. She was voted a "YMCA Woman of Distinction". She enjoyed bowling at Bowl Inn in East Alton, watching and cheering on the St. Louis Cardinals, and spending time with family and friends.
Eva Faye worked in the Payroll Department at International Shoe Company in Hartford. She then went to work and retired from the Alton State Mental Hospital after 30 years. After her retirement, she lovingly volunteered at the "Community Hope Center", "Love Packages", "Thrive (Arms of Love)", and Oneida Baptist School in Kentucky, and delivered "Meals on Wheels". A longtime member of Whitelaw Ave Baptist Church in Wood River, she taught Sunday School and sent birthday and Christmas cards to residents of three nursing homes.
Eva Faye is survived by her two daughters, Pam (Mark) Abbott of Bethalto, Debbie (Steve) Angleton of East Alton; 11 grandchildren, Craig Angleton, Stephanie (George) Stupperich, Kristin Bryant, Chris (Libby) Abbott, Dan Abbott, Kelly Abbott, Linsey Timmins, Jake (Sabrina) Timmins; and six great-grandchildren, Nolan and Wyatt Abbott, Kiele Stupperich, Chloe Rice, Lennon, and Everly Timmins.
She was preceded in death by her husband; daughter, Beverly Timmins; grandson, Tyler Timmins; three brothers, and a sister.
Visitation will be from 9 a.m. until the time of service at 11 a.m., Saturday, July 16, 2022, at Marks Mortuary in Wood River. Pastor Greg Gomez will officiate.
Burial will follow in Woodland Hill Cemetery in East Alton.
Memorials may be made to Whitelaw Ave Baptist Church in Wood River.
Obit Provided By:
Mark's Mortuary