Esther Schmiz
Granite City | Monday, October 18 2021 |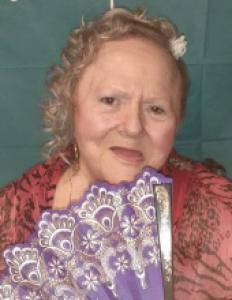 Esther L. Schmiz, 79 of Granite City, IL passed away peacefully at 10:20 a.m. on Monday, October 18, 2021, at Aperion Care in Mascoutah, IL.

Esther was born on October 25, 1941, in St. Louis, MO; the daughter of the late William "Bill" and Myrle (Moore) Chastain. In Esther's early years she worked for Cater Carburetor and was a deli worker for the Granite City K-Mart for over 25 years, retiring in 1996. Esther was also a well-known area Avon Sales Representative for over 35 years. In her free time she enjoyed her days of decorating for the holidays, reading a good book, working on puzzles and picture puzzles, and playing games and cards. Most of all Esther loved to spend time with her family and will be remembered for all the special times they shared together.

Esther is survived by and will be missed by her daughters; Lori Jones of Granite City, IL, Angie and Bryon Parnell of Gosport, IN; grandchildren, Jessica Johnston, Amanda Blackburn, Breanna Shimer, Blake Fowler, Tyler Hooker, Nicholas Jones; great-grandchildren, Savannah Blackburn, Rebecca Johnston, Cooper Dempsey, Jack Dempsey, Hayden Shimer; nieces, Zelma DeLorme, Karen Scott, Deborah Singleterry, Trina Godshall; nephews, Glen Madsen, James Barzee, Arnold Jr., Brad Meyer, David Chastain.

In addition to her parents, Esther was preceded in death by her husband; John A. Schmiz, whom she married on January 29, 1992; daughter, Tracy L. Hooker; step-daughter, Debbie Blackburn; sisters, Wilma Barzee, Marjorie Chastain, Shirley Meyer, Thelma Chastain; brother, David Chastain.

In celebration of Esther's life, a visitation will be held on Wednesday, October 27, 2021, from 10:30 a.m. until the time of the service at 12:30 p.m. with Pastor Timothy O'Keefe officiating at Irwin Chapel, 3960 Maryville Road in Granite City. Burial will follow at Jefferson Barracks National Cemetery in St. Louis. Memorial donations are suggested to the family and will be accepted at the funeral home.
Obit Provided By:
Irwin Chapel Funeral Home