Elsie Riggins
Granite City | Wednesday, November 10 2021 |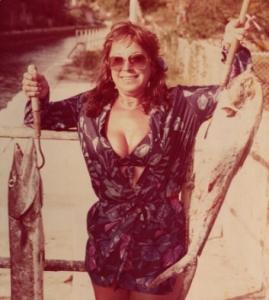 Elsie Mae Riggins, 81, of Granite City, IL, passed away at 7:47 a.m. Wed. Nov. 10, 2021, at Gateway Regional Medical Center ER in Granite City.
She was born on Mar. 14, 1940, in Bear Springs, TN to the late Waymond & Catherine Birks.
Elsie had owned several area bars over the years and was known for her fun-loving spirit and kindness to her patrons. She then worked for Capri Sun. She enjoyed watching "Yellowstone" and reading.
She is survived by a son: Michael (Shana) Pagano of Pontoon Beach, IL; a grandson: Michael C. Pagano; 2 step-grandchildren: Trey Plocher and Brionna Bartlett; 2 great-grandchildren: Emery and Cathryn; 3 step-great-grandchildren: Hayden, Beckham, and Sebastian; 3 sisters: Bernice Morris, Esther Marks, and Linda Ahlers; many nieces and nephews; and her former husband: Michel F. Pagano.
In addition to her parents, she was preceded in death by a granddaughter: Jamie L. Pagano; daughter-in-law: Linda Gillis Pagano; and 2 brothers: Donnie and Billy Birks.
Services will be private at Wojstrom Funeral Home & Crematory with private burial at Sunset Hills Memorial Estates.
Online information and guestbook through Wojstrom Funeral Home & Crematory may be found at www.wojstrom.com.
Obit Provided By:
Wojstrom Funeral Home & Crematory Inc