Elizabeth Speich
Jerseyville | Monday, October 19 2020 |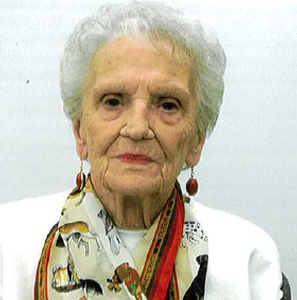 Elizabeth G. Speich, 82 of Jerseyville, IL passed away at 6:15 pm on October 19, 2020 at DePaul Hospital St. Louis, MO. She was born on January 4, 1938 to Ivor and Vivian Gunnison in Baraboo, Wisconsin. Beth was a member of St. Paul's Episcopal Church in Alton, actie in Bible Study, Episcopal Church Women, and Guild of Grace.
Beth judged AKC Dog Shows for over 30 years, which started with her own kennel raising and showing Cocker Spaniels. This passion took her to all the United States numerous times. She was invited to Denmark, Sweden, and Finland to judge. A Life Member of American Spaniel Club she was chairman of the Judge's Education and Standard Committee for many years. She retired from judging in 2017 following her husband's death.
When her husband (Dick) and Junior Watson formed the Panther Athletic Club she became very involved as well. Both Dick and Beth, on their return to Jerseyville, were very proud that the PAC was still active knowing all the hard work had continued to support students in the Jersey Community School District.
Beth formed a Status Offenders Program, it's function was to help any Jersey County runaway. This involved working with DCFS, Jersey County Court System, Juvenile Officer, and the Jersey Community School District. She was asked by the League of Women's Voters to help collect information on Jersey and Greene County Juvenile Courts. The Court Watching was approved by the judges in both counties as the reports did not contain any juvenile's name. This was a statewide program and the results were published by the League of Women's Voters. Unfortunately, there was no funding to support the program, after two years it was ended.
The move back to Jerseyville to be near family members and their families added wonderful times spent together and many memories. The move renewed deep friendships which Beth held dear.
Surviving children are Kathryn (Kem) E. Bartlett of Jerseyville, IL., Siobhan A. Chappell Of Jerseyville, IL., Thomas I Speich of Newport News, VA., and Richard (Amy) Speich of Midland, Michigan. Grandchildren are Jessica (Josh) Gresham, Lindsay Bartlett, John Chappell, Luke Chappell, Christopher (Ali) Speich, Jenna (Nathan) Bailey, Meagan Speich, Nicole Speich, and Alexandra Speich. Great-Grandchildren are Layla Walls, Brynlee Walls, Easton Gresham, Hunter Gresham, Emily Speich, Andrew Speich, Blaine Bailey, and Kashton Speich.
Preceded in death by husband, Richard D. Speich, parents, Ivor and Vivian Gunnison, sister, Kay Ellen Cain, brother, John H. Gunnison, grandparents, John and Ada Gunnison, Henry and Nell Femrite and an Uncle Robert Femrite.
Beth will be cremated and a private memorial will be at a later date.
Obit Provided By:
Alexander Funeral Home