Elaine Smith
Monroe, LA | Saturday, April 10 2021 |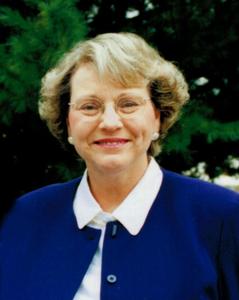 Elaine M. Smith, age 74 of Monroe, LA, died Saturday, April 10, 2021, at her home in Monroe, LA.
She was born on Saturday, February 22, 1947, in Highland, IL, the daughter of Luke and Dorothy (nee Sedlacek) Neudecker.
On Saturday, April 12, 1969, she married Donald R. Smith at St. Elizabeth Catholic Church, Marine, IL, who survives.
She was a member of the Master Gardner Program - Through Cooperative Extension Services; NE Louisiana Plants Society; and Herbs Society.
She was born in Highland, IL; grew up in Marine, IL and graduated from Triad High School in 1965. She graduated from Eastern University, Charleston, IL, in 1969 with a home economics degree; graduated from SIU Carbondale in 1977 with a home economics teaching master's degree. She and her family lived in Greenville, Belleville, Broken Arrow, OK, and Monroe, LA, since 1993. She taught at Belleville West as a home economics teacher; operated a cooking school at Tulsa, OK; Executive Director of Tulsa Garden Center; Activities Director at Monroe Housing Authority; Centri Link Telephone Director for the non-profit division; Education Coordinator for Biedenharn Museum & Garden. She enjoyed all aspects of plants, growing, learning, and teaching.
Survivors include: Husband - Donald R. Smith, Monroe, LA; Son - Benjamin C. Smith, West Monroe, LA; Grandchild - Riley C. Smith; Sister - Jane A.(William "Bill") Kueker, Troy, IL; Sister - Mary K. Barbata, Maryville, IL; Brother - John L. (Kay) Neudecker, Fulton, MO; Sister - Judy E. Dunbar, Bonham, TX; Brother - Paul J. (Lisa) Neudecker, Marine, IL.
She was preceded in death by: Father - Luke J. Neudecker - Died 3/14/1994; Mother - Dorothy A. Neudecker, nee Sedlacek - Died 8/26/2011; Brother In-Law - Joseph "Joe" Barbata; Brother-In-Law - Ric Dunbar.
Arrangements are being handled by Spengel-Boulanger Funeral Home in Highland, IL.
Visitation will be held from 4:00 PM to 7:00 PM on Thursday, April 15, 2021, and from 8:00 AM to 9:15 AM on Friday, April 16, 2021, at Spengel-Boulanger Funeral Home in Highland, IL.
Funeral Mass will be at 10:00 AM on Friday, April 16, 2021, at Saint Elizabeth Catholic Church in Marine, IL, with Rev. Fr. Paul Habing, Pastor, officiating.
Interment will be at Saint Elizabeth Catholic Cemetery in Marine, IL.
Memorial contributions may be made to St. Elizabeth Catholic Cemetery.
Obit Provided By:
Spengel-Boulanger Funeral Home