Eddie Klunk
Jerseyville |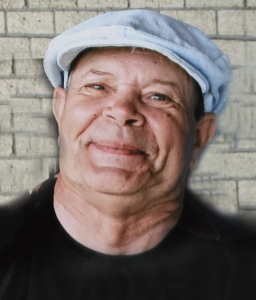 Raymond Edward "Eddie" Klunk, 76, died at 9:27 a.m., Saturday, October 14, 2023, at Jerseyville Nursing and Rehabilitation Center in Jerseyville, where he had been a resident for the past 28 years.
He was born on October 7, 1947, in Fieldon, Illinois, one of three children born to the late Raymond J. and Theresa (Wiist) Klunk.
Eddie graduated with the Class of 1965 from Jersey Community High School and went on to serve our country honorably with the United States Army during the Vietnam War.
He was employed with Sunderland Motor Company, Abbott's Antique Store, owned and operated his own body shop in Kampsville for a period of time, Jerseyville Motor Company and ended his working career as a drug and Alcohol Counselor with New Chance, Inc.
He married the former Vivian Mastin, and together they were the parents of three children, who they raised in Kansas. Eddie later settled back in Jerseyville in 1991, where he has remained for the past 32 years.
Eddie was strong in his faith as a Roman Catholic, praying the rosary and reading the Bible daily, until he was no longer able.
His love for God and our great Nation were values that Eddie held near and dear to his heart.
He was diagnosed with Multiple Sclerosis in his early 30's, and with his strong and resilient mindset gained from his military service and his devotion to his faith, he weathered his pain and limitations with a fierce determination to live each and every day to its fullest!
He stayed in close contact with his granddaughter, Alyssa, and looked forward to her letters and drawings. He never missed his grandchildren's birthdays, and although they were hundreds of miles apart, they always looked forward to receiving his special birthday cards in the mail.
He was a genuinely thoughtful and caring man and enjoyed venturing around town in his chair to Dollar General, socializing at McDonald's, the barber shop and always greeted everyone he came in contact with along the way with his vibrant smile.
Surviving are three children Theresa (Miguel) Ortiz of Colorado Springs, Colorado and Johndavid Klunk of Colorado Springs, Colorado and Eric Setree of Abilene, Kansas; fourteen grandchildren; a niece, Carla (Rick) Murphy of Jerseyville; three nephews, Chris (Lynn) Klunk of Grafton, Curt (Jessica Baruxen) of Shipman and Matt (Gretchen) Harmon of Alton; along with a host of great nieces and nephews, all of whom he loved and cared for as if they were his own children.
In addition to his parents, he was preceded in death by a brother and sister in-law, William "Bill" and Sandy Klunk; a sister and brother in-law, Patricia and Harvey Harmon; as well as a nephew, Mark Harmon.
Visitation will be held on Tuesday, October 24, 2023, from 9 a.m. – 11 a.m. at Crawford Funeral Home in Jerseyville, followed by a Mass of Christian Burial at Holy Ghost Catholic Church in Jerseyville with Father Martin Smith officiating.
Burial will follow at St. Mary's Catholic Cemetery in Fieldon, with the Jerseyville American Legion Post #492 conducting full military honors.
Memorials may be given to the Jerseyville American Legion Post #492 Color Guard.
Memories may be shared with the family by visiting www.crawfordfunerals.com
Obit Provided By:
Crawford Funeral Home