Dr. Warren P. Waters, DDS
Fairhope, AL | Friday, March 4 2022 |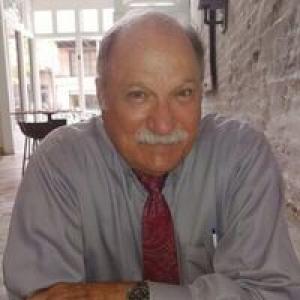 Dr. Warren P. Waters, DDS, 78, formerly of East Alton, passed away Friday, March 4, 2022.
Dr. Waters was a member of Fairhope United Methodist Church where he sang in the choir and a member of the Eastern Shore Choral Society. He started singing as a child in his church choir, continued singing in his high school choir, and the Millikin University Choir in Decatur, IL.
After attending Millikin University, where he was a member of Tau Kappa Epsilon Fraternity, he attended Washington University School of Dentistry in St. Louis, MO. Upon graduation, he enlisted in the Navy where he served four years. He was stationed at the Naval Air Station in Meridian, Mississippi, and at the Marine base in Kanohe, Hawaii. Then he established a private practice in East Alton. After moving to Mobile, Al in 2007, he practiced at "Vital Smiles" in Mobile. He practiced a total of 51 years over his career as a dentist. He also was a member of two "Parrothead" Clubs, The Lower Alabama Club and the Mobile Bay Parrothead Club. He was a member of "Krewe of Merry Mullets".
Warren is survived by his wife, Celia Waters of Fairhope; two brothers, Darrell (Sharon) Waters of East Alton, Glenn Waters of Wood River; nephew, Evan (Michelle) Waters of O'Fallon, MO; niece, Alma (Cory) Boss of Weldon Springs, MO; other relatives and friends.
He was preceded in death by his parents and only child, Amy Waters.
Visitation will be from 1 pm until the time of service at 2 pm, Saturday, March 12 at Fairhope United Methodist Church, 155 S. Section St, Fairhope, AL 36532, with a reception following the service.
Interment will be held at the Alabama Veterans Memorial Cemetery in Spanish Fort, AL at a later date.
In lieu of flowers, donations may be made to the Fairhope United Methodist Church Music Ministry.